If you're anything like the team here at Coinmap, your time indoors during the coronavirus pandemic has been spent pining for adventure—or at least a location more exotic than your living room. And while COVID-19's effects on the tourism industry have been catastrophic, many countries' containment measures have proven effective...and just in time for summer. So as parts of the world are taking their first tentative steps toward reopening, now may be the best time to make much-needed vacation plans. We're here to lay out some of the benefits of traveling with cryptocurrencies, from the best places to buy airline tickets with bitcoin to how to avoid exchange rate hassles. By the end, it'll be clear that a borderless perspective on traveling is as inevitable as the rise of borderless, decentralized currencies—and in fact the two go hand in hand. What this means is that it's time to get into crypto or expand your position; our sister project Invity.io is the best way to do this, by using its Buy crypto or Exchange crypto features. Once you have your digital currency in hand, use our travel tips below to explore the world of crypto!
Before you go: airline tickets and insurance
Picking where you want to go is the natural first step of any vacation. We recommend checking out our article on the most crypto-friendly cities around the world or, for those who prefer something more off the beaten path, reading about emerging crypto economies where lots of exciting developments are happening every day. No matter where you choose, though, our guess is that you can find somewhere to use your crypto in every country of the world—just visit the Coinmap heatmap to check out your preferred destination.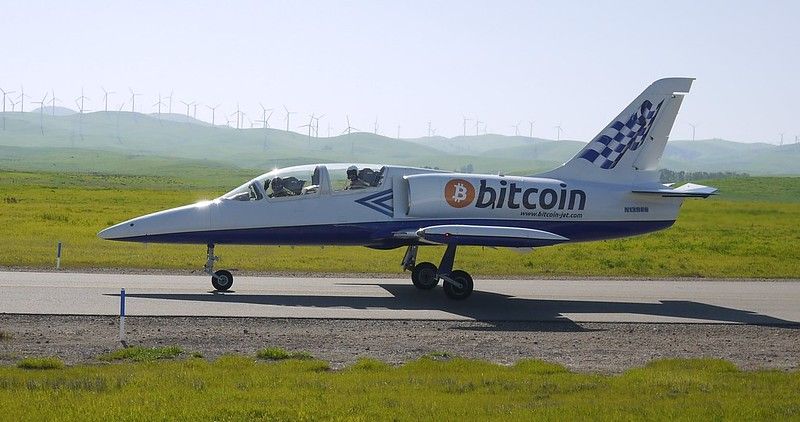 But as the saying goes, it isn't always so much the destination, it's the journey—and there's no shortage of places to spend crypto even in the planning stage. For those who use an online travel agent to sort out your flights, hotels, and even car rentals, Expedia was once the first choice for crypto-conscious holidaymakers. This company seems to have given up their experiment in virtual currencies a few years ago, but plenty of booking sites embracing crypto have come to fill the space. Travala.com allows you to book flights and hotels using 28 different cryptocurrencies (including their own, AVA), while Destinia.us supports 6, CheapAir.com 5, and TravelbyBit.com 4. All of these sites also offer traditional payment methods (credit and debit card) in fiat currencies, and TravelbyBit offers a rewards program—so you can earn bitcoin for booking on their platform! If you prefer to avoid compiling platforms and book directly with a travel provider, airBaltic is the only airline we can find that accepts crypto directly, though Norwegian Air is supposedly ready to do so as well.
If you're more the road-tripping type, E-Z Rent a Car accepts crypto payments, and Qeeq offers all sorts of cars and even RVs! And though car rental and taxi providers seem slower than airlines when it comes to accepting direct crypto payments, there are certain workarounds to be able to pay for your Uber with BTC, for example.
Whatever form of transit you choose, it's seldom a bad idea to purchase travel insurance. The Axa Group, a major insurance conglomerate, recently piloted an insurance program based on the Ethereum blockchain; those who purchased the policy would be automatically compensated if their flights were delayed for more than two hours. Unfortunately this test program has been discontinued, but it goes to show that insurance—first for travel and presumably soon for other sectors—is also ripe for crypto innovation.
Once you're there: crypto crosses borders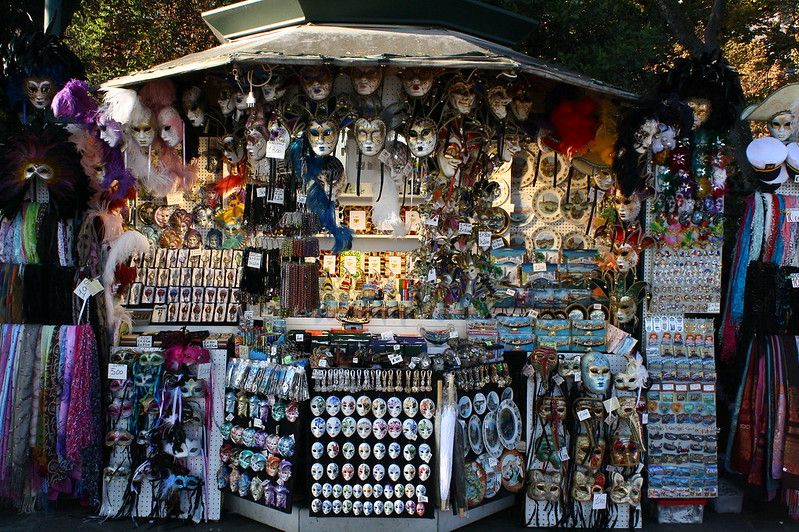 Once you've arrived at your destination, you'll inevitably need money: to try out all the unique regional cuisine, to buy souvenirs, or just to replace that forgotten toothpaste. For trips closer to home, one currency often suffices: California and Colorado both use US dollars and Brussels and Berlin both run on euros. But anytime you're crossing between these blocs or between countries outside of them, having the right kind of money is always an issue. Of course you could visit a currency exchange kiosk at an airport or in a tourist hotspot, but those often have the worst possible exchange rates—plus high hidden fees (or worse!) for unwary travelers. Visiting your bank in person would likely get you a better deal, but many guides recommend visiting these at least 10 days in advance—an easy deadline to forget in the immediate lead-up to your exciting vacation.
Then there's the option of using your cards. You could arrive at your destination then make an ATM withdrawal in the local currency, but this would almost certainly incur high fees and unclear exchange rates, plus the risk of the card or the machine refusing to work with out-of-network components. You could attempt to use your card for every purchase—but even if you notify your bank of your travel plans, it's possible they'll flag "suspicious" transactions and lock your account. And this is to say nothing of how easy it is to lose cards and how they're obvious targets for thieves—and they can be used by fraudsters before you even know they're gone. Ditto for cash—except there's nothing to do if your cash escapes your grasp.
Crypto doesn't encounter any of these problems. That's the main virtue of being a truly borderless means of exchange: anyone in any country can spend or accept bitcoins or altcoins. The exchange rate between currencies and between bitcoin and fiat currencies may change, but if you're spending bitcoin, BTC 1 is always worth BTC 1. Transactions can be completed within just a few minutes, meaning you won't have to plan ahead and there's no bank stopping your account "in your best interest". Plus, as long as you take the appropriate security measures like using a passphrase, two-factor authentication, and regular backups, your crypto remains far safer than a credit card. So if you feel like you need that local delicacy you can't pronounce or an "I ❤️ NY" mug, find a place that accepts crypto and your life will be a lot easier! If you do feel that you need to take out some local cash, finding a Bitcoin ATM is becoming easier than ever, and you won't need to worry about compatibility issues between your card and the ATM network.
What's next?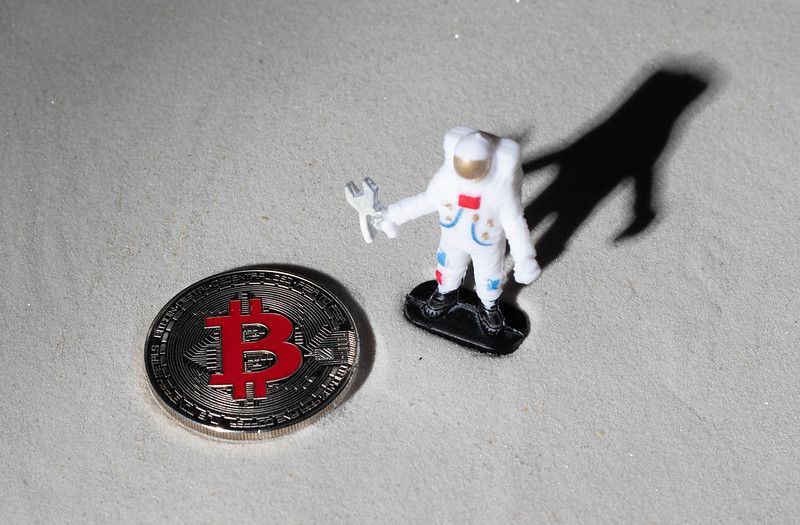 The way we travel is constantly changing, and never has that been more true than today: following on the heels of the meteoric rise of low-cost airlines, the coronavirus will also reshape the face of travel. Once the world is back to some sort of "new normal", people will continue to want to travel, meaning that for at least some years to come there will be increased competition among tourism providers—and expanding options to accommodate virtual currencies like Bitcoin seems like a natural way to gain an edge. As for the somewhat more distant future? Well, blockchain passports seem to be on the horizon and Virgin Galactic has accepted bitcoins from potential space tourists for years—so perhaps we'll soon have to expand our Coinmap heatmap to include the Moon and Mars!
Cover photo: tropical-beach-pictures-hammock-wallpaper-for-android by Kent Larsson, licensed under CC BY 2.0.
---
Coinmap gives you the best places in the world to spend cryptocurrencies. But before you spend crypto, you have to get some: our companion project Invity.io gives you the best all-in-one place to buy, exchange, and save digital currencies.