Crypto World News Roundup - November 1, 2021
In this installment of our fortnightly roundup series, we're delivering the world's crypto stories in one convenient location. In this edition, we're kicking off November by looking at a major Bitcoin anniversary, Mastercard expanding its crypto offerings, Australia inching closer to accommodating crypto, and more.
Bitcoin turns 13 years old!
In many ways, Bitcoin still feels like such a new addition to our world. After all, relative to other technologies, blockchain as a whole is still nascent and actively being developed. Yet, yesterday marked an important milestone: the 13th anniversary of the world's introduction to Bitcoin and blockchain technology.
The world's first, and still most popular, cryptocurrency was originally outlined in a white paper published on October 31, 2008. The identity of the figure(s) who published this white paper, however, still remains a mystery to this day. We only know the pseudonym that the individual or group used to publish the document: Satoshi Nakamoto.
In many ways, hitting a milestone like this shows us that Bitcoin and the broader crypto movement is far bigger than a few figureheads or pioneers. Today, it stands as a global currency that is in the shared control of its supporters rather than a creator or centralized authority. As tangible proof of the power behind this movement, Coinmap has hit its own all-time high: listing just short of 28,000 Bitcoin ATM locations and merchants that accept crypto across the globe.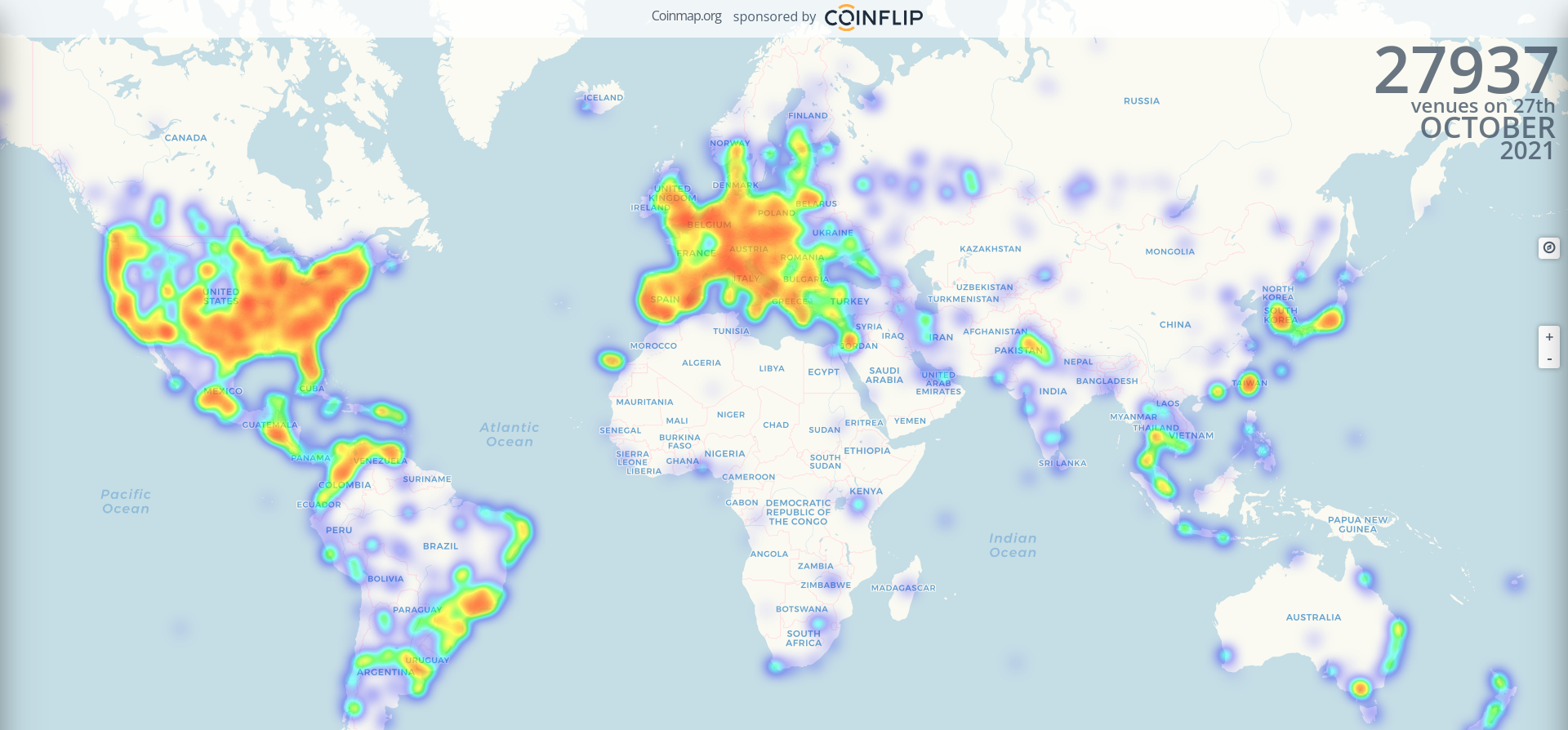 Mastercard claims banks and merchants will be able to integrate crypto into their offerings
Alongside a partnership with the cryptocurrency firm Bakkt, Mastercard has released a press statement announcing that they are making it easier for US-based banks and entities to offer cryptocurrency services.
According to CNBC, this initiative means that the "thousands of banks and millions of merchants" across Mastercard's payments network will be able to integrate crypto into their services. Purportedly, these banks and merchants will be able to offer their consumers the ability to buy, sell, and hold cryptocurrencies through custodial wallets hosted on Bakkt's platform.
The move is an extension of Mastercard's previous foray in the crypto space in the form of its crypto payment cards. In addition, Mastercard claims that it will integrate crypto into its loyalty solutions as a way of "enabling its partners to offer cryptocurrency as rewards and create fungibility between loyalty points and other digital assets."
Notably, in a previous roundup, we covered the fact that other payment giants like Visa are attempting to make it much easier for merchants and their partners to conduct services through crypto as well.
Senate report recommends that Australia changes its laws to support crypto
Recently, a Senate report out of Australia put forward recommendations that the country refines its laws in order to improve its competitiveness as a technology and financial hub. The report features many recommendations that would see Australian regulators take increased efforts to mature and foster the cryptocurrency industry in Australia.
The report notes the crypto-friendly stance taken by nearby nations like Singapore could be a threat to Australia's ability to attract crypto business if Australia does not refine its current framework. It observes that, while Australia currently applies its Capital Gains Tax (CGT) to crypto trading, Singapore does not. It notes that the complexity of Australia's tax system for crypto could be a deterrent for investors and businesses.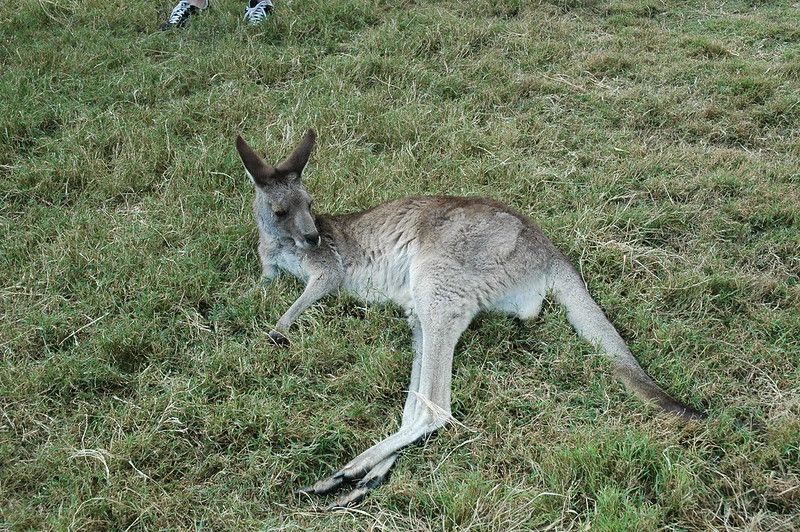 "The committee is recommending that the CGT rules be amended so that digital asset transactions only result in a taxable event for CGT purposes when they genuinely result in a clearly definable capital gain or loss," the report states. "This may require the creation of a new CGT asset or event class that enables specific concessions or exemptions to be applied."
In addition, the report suggests that Australian legislators overhaul and clarify processes surrounding the legality of crypto activities in Australia and the responsibilities placed upon banks and businesses. It further calls for increased transparency and industry oversight.
The report cites findings that 17% of Australians currently own cryptocurrency and that a further 13% of respondents intend to purchase crypto in the next year.
"This makes Australia one of the world's most significant adopters of cryptocurrencies on a per capita basis," the report states among its conclusions. "The potential economic opportunities are enormous if Australia is able to create a forward-leaning environment for new and emerging digital asset products."
Slovenia seeks the public's input on its new crypto tax laws
According to local Slovenian media and crypto outlets such as Cointelegaph, Slovenia's financial authorities are currently seeking the public's input on a draft bill that would change how cryptocurrencies are taxed in the country.
The country's Ministry of Finance's new draft law purportedly aims to simplify crypto tax reporting by replacing its current framework with a 10% flat rate that would apply to both crypto purchases and crypto-to-fiat exchanges. Notably, this law would apply to individuals but not to businesses that use or hold crypto as a part of their profit-making activities.
According to the wording of the current draft, investors would only have to pay this flat crypto tax rate when exceeding 15,000 euros (around $17,400 USD as of press time) in a single calendar year. As citizens of one of the world's noted crypto hotspots, it will be worth watching whether or not Slovenians respond enthusiastically to these proposed tax changes.
---
That's all for this installment, but you can join our newsletter mailing list to have major crypto news from around the world sent directly to your email once every fortnight. Find the free signup at the bottom of Coinmap's home page.