International Crypto Cities: 6 Bitcoin Hotspots
In this inaugural Coinmap blog post, we're taking a look at the best cities for spending your cryptocurrencies within the most crypto-friendly countries. Of course, since you're here you probably already know that digital currencies like Bitcoin are a worldwide phenomenon that makes buying and selling easy regardless of international borders. But what might be surprising is that more and more individuals and brick-and-mortar merchants are adopting crypto for everyday transactions. When you take a look at our Coinmap heatmap, though, it's pretty obvious that some places are better than others when it comes to buying and spending crypto in person. So if you catch yourself wondering "But where can I use cryptocurrency?"—whether you're hoping to buy lunch with Litecoin, you're planning a BSV vacation, or you're envisioning a full-on blockchain society—we're here to give you our up-to-date list of the cities and countries that accept bitcoin and other cryptocurrencies with ease.
Best Crypto City in Europe: Ljubljana
Europe has plenty going for it when you think of money in the twenty-first century: London, one of the world's financial hubs; Berlin, a city of tech entrepreneurs and forward-thinkers; and Prague, perennially on the cutting edge of crypto developments and home to both Coinmap and our sister project Invity.io. So it's really not surprising that Europe is the king of crypto. But every king must have a throne, and this one isn't where most would expect—it's not any of the cities above. No, it's Ljubljana, Slovenia, that's carving out a name as the crypto capital of Europe.
Though this largely mountainous country only has a population of around 2.1 million, its capital city of around 300,000 has a whopping 554 places that accept bitcoin and other virtual currencies—far and away the highest rate per capita and the highest number in a single city, period. The heart of the city is home to at least five Bitcoin ATMs, and finding cafés, pubs, and accommodations that accept crypto is simple—there's even Hostel Tresor, a hip lodging and event space that, intentionally or not, recalls Trezor, one of the leading names in hardware wallets and crypto security.

But Ljubljana's crowning achievement has to be BTC City. A business and shopping center housed in the former Yugoslavia's largest warehouse, it claims to have at least 450 enterprises in a community dedicated to cryptocurrencies, blockchain, and other technologies like AI. This massive complex houses shops, services, and offerings like a water park and high-end restaurants, all of which are increasingly accepting crypto at the point of sale. Plus, with two additional branches in the Slovenian cities of Novo Mesto and Murska Sobota, it seems that the capital city is only the core of a countrywide face-to-face Bitcoin purchasing network. Even Slovenia's former prime minister, Miro Cerar, is on board, visiting Ljubljana's BTC City in 2018 and buying a cup of "crypto coffee" using the Elipay wallet and payment system.
Best Crypto City in North America: San Francisco
Unsurprisingly, the crypto centers of North America are largely clustered along the coasts of the United States, and it's even less surprising that the California Bitcoin scene leads the pack. San Francisco is home to Ripple, Coinbase, and Purse—to name just some of the most notable companies—meaning that innovations are coming out thick and fast in terms of crypto development, exchange, and implementation. Plus, the close proximity of Facebook, with its proposed Libra currency as well as its massive worldwide reach, and Apple, with its own interest in cryptocurrencies and more unblemished legal and consumer reputation, means that the entire weight of the tech industry is poised to bring digital currencies into the mainstream, starting with the metropolis at the heart of Silicon Valley.
But what's truly fascinating about San Francisco's case is how thoroughly its residents have adopted the most common use cases of crypto. Of course digital cash is fairly commonplace, with everyone from pet shops to laundromats accepting some form, but so is the use of virtual currencies as a store of value. The inclusion of digital assets in investment portfolios in the Bay Area is staggering: it has the highest concentration of crypto wealth in the US, the third-highest number of crypto investors per capita, and easily the largest average portfolio size at over USD 55,000 per investor.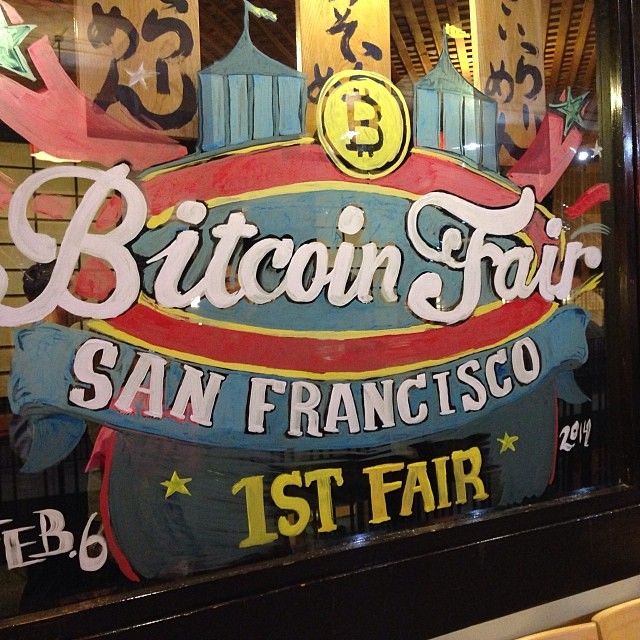 San Francisco is also the site of some of the biggest and most well-attended meetups, conferences, and entire weeks dedicated to discussing crypto and blockchain. With regulations, governance, contracts, and more on the agenda, San Francisco isn't just a place where crypto is the constant topic of conversation, it will also be the testing ground for revolutionary new crypto-based structures in law, business, and everyday life.
Best Crypto City in Asia: Seoul
On its surface, South Korea might seem similar to its nearest neighbors: it has a large population and a deeply rooted IT infrastructure like Japan along with a strong manufacturing sector and middle class like China. But what sets the South Korean Bitcoin scene apart is that it adds to these strengths others that its neighbors simply can't take advantage of. South Korea's population is younger and more willing to invest in new ideas than Japan's, and its government is more economically permissive than China's, even recently doing a 180 on prior skepticism about cryptocurrencies and passing some of the world's first comprehensive crypto regulation legislation. So it's not only clear that South Korea is one of the top countries that accepts Bitcoin, but it's only natural that its capital and largest city, Seoul, is the crypto hotspot in Asia.
When it comes to Bitcoin usage by country, South Korea comes in third in worldwide lists calculated by top fiat currencies used to trade cryptocurrencies. This combined with a highly educated population accustomed to video game-inspired microtransactions means that Seoul residents see everyday digital currencies as a natural progression—and a hot, if risky, commodity.
What's even more impressive is the extent to which the city itself is working to bridge the gaps between the virtual and the physical, the international and local: the Seoul government is launching its own blockchain initiative, which aims to use "S-Coins" to secure and unify municipal administration and even pay employees. And this is to say nothing of private-sector plans such as those of South Korea's largest cryptocurrency exchange, Bithumb, which has agreements with thousands of businesses throughout the country and a partnership with a massive nationwide hotel booking platform. Clearly, the South Korean Bitcoin ecosystem is already one of the most important crypto centers regionally and internationally—and Seoul will only continue to grow this standing.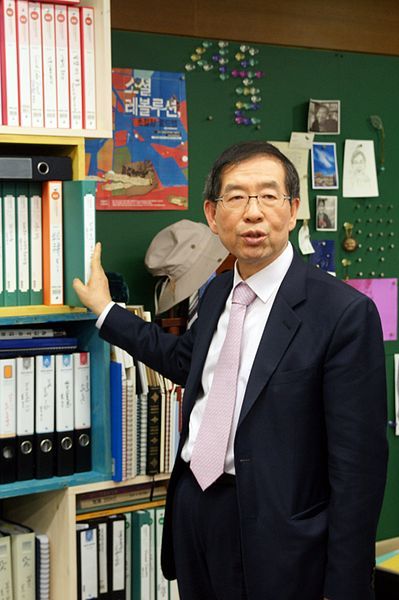 Best Crypto City in Oceania: Sydney
Despite—or perhaps due to—being a region with a vast array of economic resources and levels of development spread throughout its many nations, the South Pacific has taken its time in adopting crypto at scale. Yet recently there have been some heartening signs of life, particularly in Sydney, the best crypto city in Oceania. Finding a Bitcoin ATM in Sydney isn't much of a challenge, as there are about six spread throughout the city (the same stat can be cited for Melbourne), and a network of a few dozen bars, hotels, cosmetic surgeons, and gold dealers means that you're seldom short on interesting things to do with your crypto.
But what really sets Sydney apart is who is buying and trading crypto. Most cities on this list rely almost entirely on youthful, educated professionals in dense, trendy urban cores for the popularity of Bitcoin; the Sydney area, on the other hand, has seen its suburbs become the country's busiest crypto trading hotspots. This indicates that individual investors and potentially more diverse demographics of investors (including a noticeable rise in female traders) are becoming more involved in the crypto economy. Combine the existing virtual currency infrastructure in Sydney with the inevitable boom in demand for ways to spend coming from its suburbs, and you've got a recipe for a crypto capital down under.
Best Crypto City in South America: Buenos Aires
With its history of political and financial instability and large populations living and sending money abroad, South America seems to be a continent ripe for crypto adoption. This is largely proving true: Venezuela, Colombia, and Brazil all have high numbers of places to spend crypto, and the latter in particular is often near the top in lists detailing users of Bitcoin by country. But in Buenos Aires, Argentina, Bitcoin and other digital currencies have found their biggest foothold.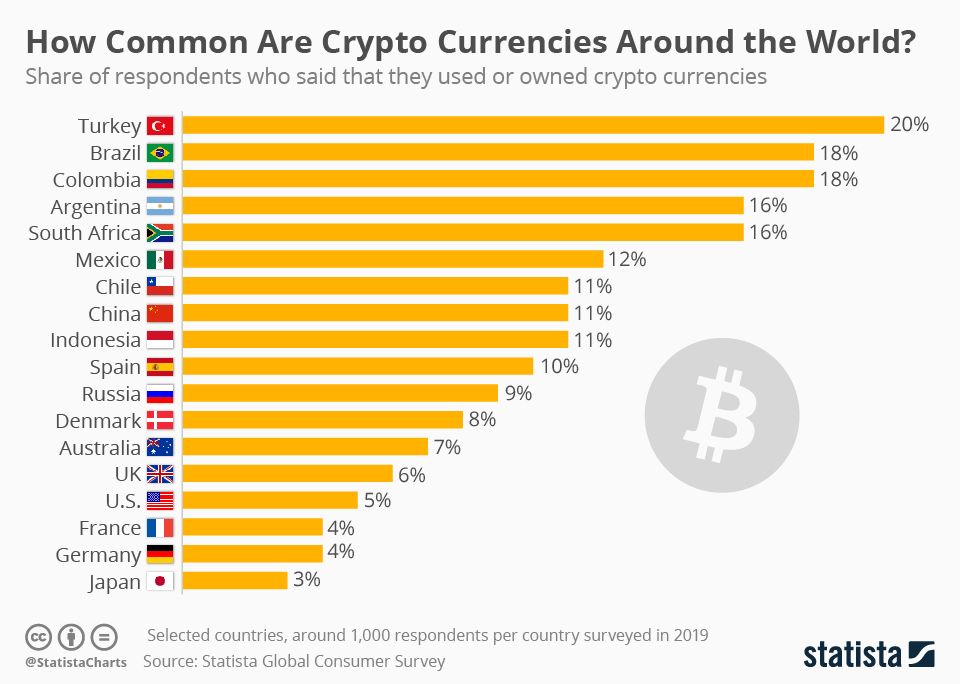 Like other cities in this article, Buenos Aires has a population that, thanks largely to circumstance, is receptive to the possibilities of crypto. So it's not surprising that, according to Coinmap, this small sector of the Southern Hemisphere has well over two hundred locations where Bitcoin is accepted plus 14 Bitcoin ATMs dotted throughout the area.
What makes this capital city unique, though, is the unpredictably high number of blockchain evangelists it has produced. Santiago Siri, for example, became disgusted with political corruption in Argentina and theorized that the Ethereum blockchain offered an alternative way of doing politics. And Leo Beltran is pursuing a goal of making Buenos Aires a thoroughly Bitcoin-friendly city simply by spreading accurate, concise knowledge directly to local merchants and customers. As Bitcoin's humble origin in the mind of Satoshi Nakamoto shows, it only takes a few strong personalities with great ideas to make a revolution. And so far, it seems that they're succeeding in Buenos Aires.
Best Crypto City in Africa: Cape Town
Looking at any graph or map of cryptocurrency by country typically reveals that Africa is a bit of a dead zone in the alternative finance ecosystem. This is perhaps not surprising given the political, infrastructural, and material challenges that many countries—and let's not forget, people—on the continent face. Putting aside Akon's "AKoin" city, Coinmap reveals an already existing crypto city leading the continent: Cape Town, South Africa.
With one of the highest GDP per capita scores in Africa and its renown as one of the premier design and business cities in the world, Cape Town sustains a population with the ability—both technologically and financially—to cash in on crypto. So while the "Mother City" may seem comparatively bare on our Coinmap, potential is working in its favor. Many experts predict that cryptocurrencies will soon become widely adopted as a solution to many of Africa's monetary woes, and so South Africa's western city, with its infrastructure already in place, is perfectly positioned to become the epicenter of this revolution. African crytpo enthusiasts are already laying the groundwork, including the organizers of the Cape Town Crypto Fest, which saw its first iteration in 2019 and is looking to make the event annual.
Of course, the world is wide and it's tough to give much more than a quick look at some of its most interesting places. If you want to check out even more specific businesses accepting crypto in the cities we mentioned, browse our Coinmap—and if you find a city that's waiting to be filled in, you can make your own entries! Then again, if you prefer to keep your virtual currency virtual, then check out Invity, our newest project where you can get all the best rates for buying and exchanging crypto all in one place—no matter what town or city you're in. That's the beauty of crypto!
Cover photo: Seoul by night by Philippe Teuwen, licensed under CC BY-SA 2.0
---
Coinmap gives you the best places in the world to spend cryptocurrencies. But before you spend crypto, you have to get some: our companion project Invity.io gives you the best all-in-one place to buy, exchange, and save digital currencies.