Crypto World News Roundup - December 13, 2021
It's that time of year again! No, not Christmas. It's time for another installment of our fortnightly roundup series. As always, we're delivering the world's crypto news stories in one convenient location. You can even get this news sent directly to you by subscribing to Coinmap's free newsletter on our home page.
In this edition, we're looking at a massive benchmark when it comes to Bitcoin's supply, BItcoin mining completely recovering from China's fear-inspiring crackdown, and more.
90% of the total Bitcoin supply has been mined
As Coindesk reported today, 90% of the maximum supply of Bitcoin has now been mined For context, Bitcoin was built with a maximum supply cap that can never be exceeded. Only just shy of 21 million coins will ever exist on the Bitcoin blockchain, and coins that are lost or destroyed permanently exit the supply and increase the asset's scarcity.
This scarcity is a large part of the reason why Bitcoin has been likened to digital gold by some. Unlike fiat currencies like the US dollar or euro, it will be impossible to issue more Bitcoin once its entire supply has been mined.
Due to a process known as halving, however, it takes longer for new bitcoins to be mined over time. As a result, the final 10% of Bitcoin's supply is unlikely to be mined before the year 2140.
Bitcoin mining has recovered from the Chinese crackdown
We've extensively covered the often contentious relationship between Chinese regulators and cryptocurrencies, which reached a boiling point when the government moved to ban crypto mining in the country. While this created a great deal of uncertainty, new reports state that Bitcoin's hashrate has actually increased since the ban.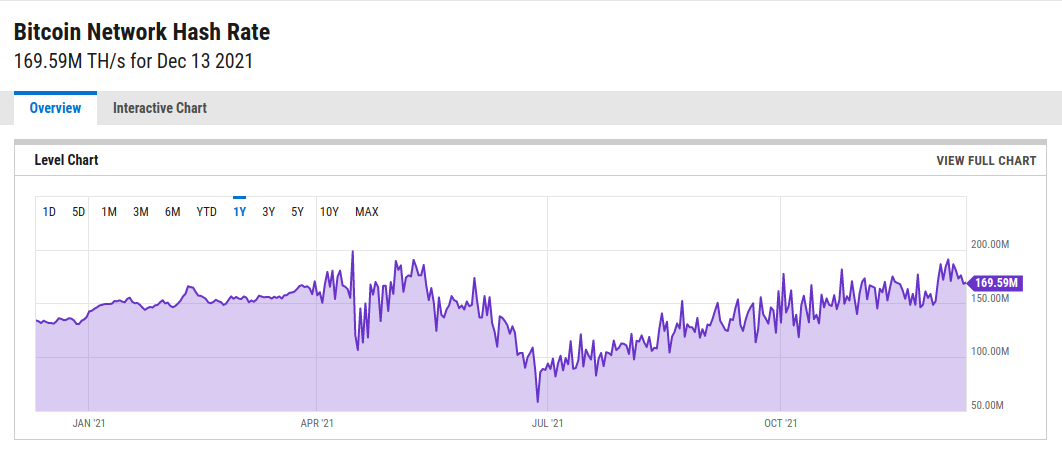 According to CNBC, Bitcoin mining has "totally recovered from the Chinese crypto crackdown." This is evidenced by Bitcoin's hashrate, which has increased to levels that surpass the amount of hashing power that was available to the Bitcoin network prior to China's ban.
When cryptocurrency miners were suddenly forced to leave China, many found new jurisdictions in which to set up shop. As we covered in a previous edition of our International Roundup, one of these jurdisticitons is Texas, which has welcomed cryptocurrency miners with open arms. As a result of cities and countries welcoming crypto mining in the wake of China's exodus, it seems like cryptocurrencies have once again proven to be larger than the whims of a single country.
Florida's governor outlines plans for a "Crypto-Friendly Florida"
Florida's governor, Ron DeSantis, recently released his budget proposal for the 2022-2023 fiscal year. Notably, it outlines plans to enable a so-called "Crypto-Friendly Florida."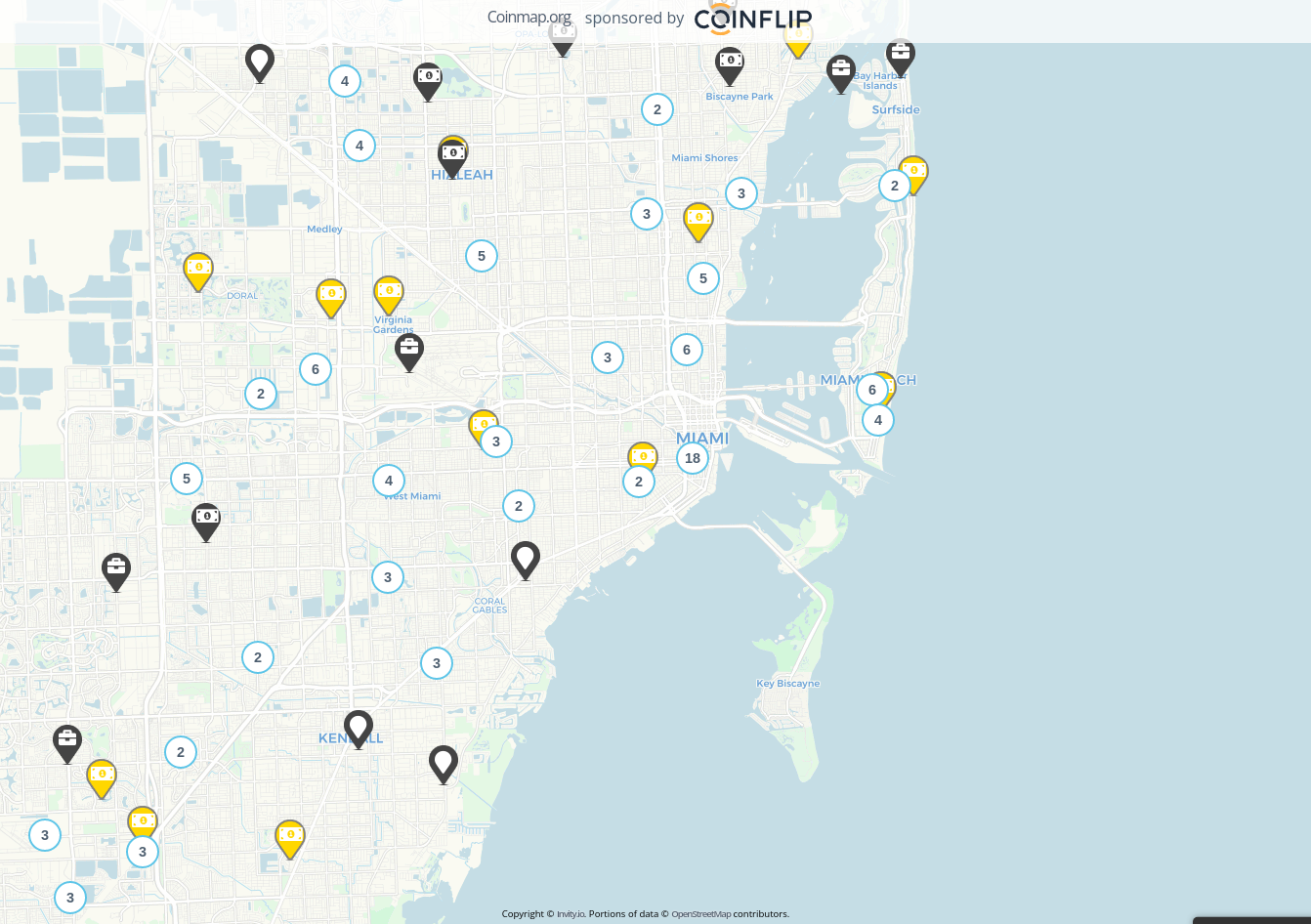 As part of the plan, DeSantis is purportedly proposing allocating $200,000 towards giving corporations in Florida the ability to pay state fees with cryptocurrencies. It also makes mention of spending $250,000 on a pilot project that would use blockchain technology to identify Medicaid fraud, and an additional $250,000 to support a Blockchain Title Pilot Program.
"Businesses will be able to pay their filing fees directly to the Department of State using cryptocurrency," the proposal states. "The vendor will convert the business's cryptocurrency into dollars and the vendor will transmit the converted dollars to the Department of State. As more businesses and startups use cryptocurrency as a means of raising capital, Florida will be a more attractive place to start and run a business."
While these plans will extend the way crypto can be used in Florida, this will really just be building on the state's strong but more informal relationship with the crypto scene. Well over 100 crypto venues appear in the Miami area alone, and that same city will play host to the Bitcoin 2022 conference in the spring of next year. Who knows, you may even have a chance to meet the Invity and Coinmap team in person!
Myanmar's National Unity Government (NUG) declares Tether as legal tender
The parallel government in Myanmar led by supporters of Aung San Suu Kyi has now reportedly recognized the cryptocurrency Tether (USDT) as an official currency. This action by the National Unity Government (NUG) follows its fundraising efforts to topple the country's military rule. Tether is now the first cryptocurrency to be accepted by the shadow government in this way.
Previously, the Central Bank of Myanmar stated that the use of cryptocurrencies is illegal and can be penalized by fines and imprisonment. As Bloomberg reported, the NUG does not hold positions of power in Myanmar but has declared war on its military junta and comprises leaders of pro-democracy groups and leaders from the country's military-ousted government. This move reflects both a rebellion against the Central Bank and a way of accessing increased financing for their campaign.
Notably, stablecoins like Tether are cryptocurrencies that claim to be tied to real-world assets like the US dollar. This, proponents argue, make them less prone to price fluctuations while still offering effective remittance and cross-border payments. Check out the easy-to-follow guide on our sister site, Invity.io, for a comprehensive explanation on what stablecoins are and the differences between them.
---
That's all for this installment, but you can join our newsletter mailing list to have major crypto news from around the world sent directly to your email once every fortnight. Find the free signup at the bottom of Coinmap's home page.