Malta: Blockchain Island or Trouble in Paradise?
In order to establish itself as a "Blockchain Island", Malta introduced legislation in 2018 that seemingly turned the European nation into one of the most crypto-friendly places in the world. While Malta initially received a plethora of positive press coverage following its world-first regulation, crypto in Malta has since become the subject of controversy. Three years on, is Malta a success story about being the first to adopt new technology, or a cautionary tale about why it's important to get your ducks in a row?
Malta's interest in finance and digital technology
The Republic of Malta's history dates back to somewhere around 5,900 BCE. Luckily, we only need to go as far back as around 2004 to contextualize its current relationship with finance and technology. At the time, Malta had just joined the European Union and removed all of its capital controls in favor of a market-driven economy. In 2008, the country parted with the Maltese lira and instead made the Euro its national currency.

Today, Malta makes constant efforts to receive direct foreign investments. Partially, this takes the form of its tax breaks for international businesses. According to the BBC's reporting, other European nations criticized Malta in 2017 for its complex system allowing international corporations to pay a tax rate of as little as 5%—compared to the EU average of 22%.
The country boasts a population of barely over half a million people, and Valletta stands as the smallest capital city in the EU. At the same time, Malta has the fourth-lowest unemployment rate in the Union, high levels of English literacy, and was previously described by the World Economic Forum (WEF) as an innovation-driven economy driven by its financial market development.
In fact, according to the Ministry for Finance's Economic Survey 2020, its financial sector accounts for an estimated 7.1% of the country's GDP and employs 5.2% of the country's overall workforce. In theory at least, these factors make Malta a natural home for innovation in the financial technology industry.
What did Malta set out to do with its crypto and blockchain regulation?
In July 2018, Malta's parliament passed a series of bills that aimed to introduce regulatory certainty to the nascent blockchain technology industry. This included the Virtual Financial Assets Act (VFAA), which legally defined different classes of cryptocurrencies and regulated their offerings to the public.
While blockchain technology has use cases that far exceed their use in cryptocurrencies, this article will focus specifically on Malta's attempts to court crypto businesses and introduce digital asset regulation. After all, these features were widely lauded by cryptocurrency proponents. Outlets such as Coindesk, Cointelegraph, and the wider press openly referred to Malta as a "Blockchain Island", while Bloomberg went as far as calling it the "Hub of the Cryptocurrency World". Even Malta's Prime Minister at the time, Joseph Muscat, used these terms to describe the country when delivering a speech to the UN General Assembly in late 2018.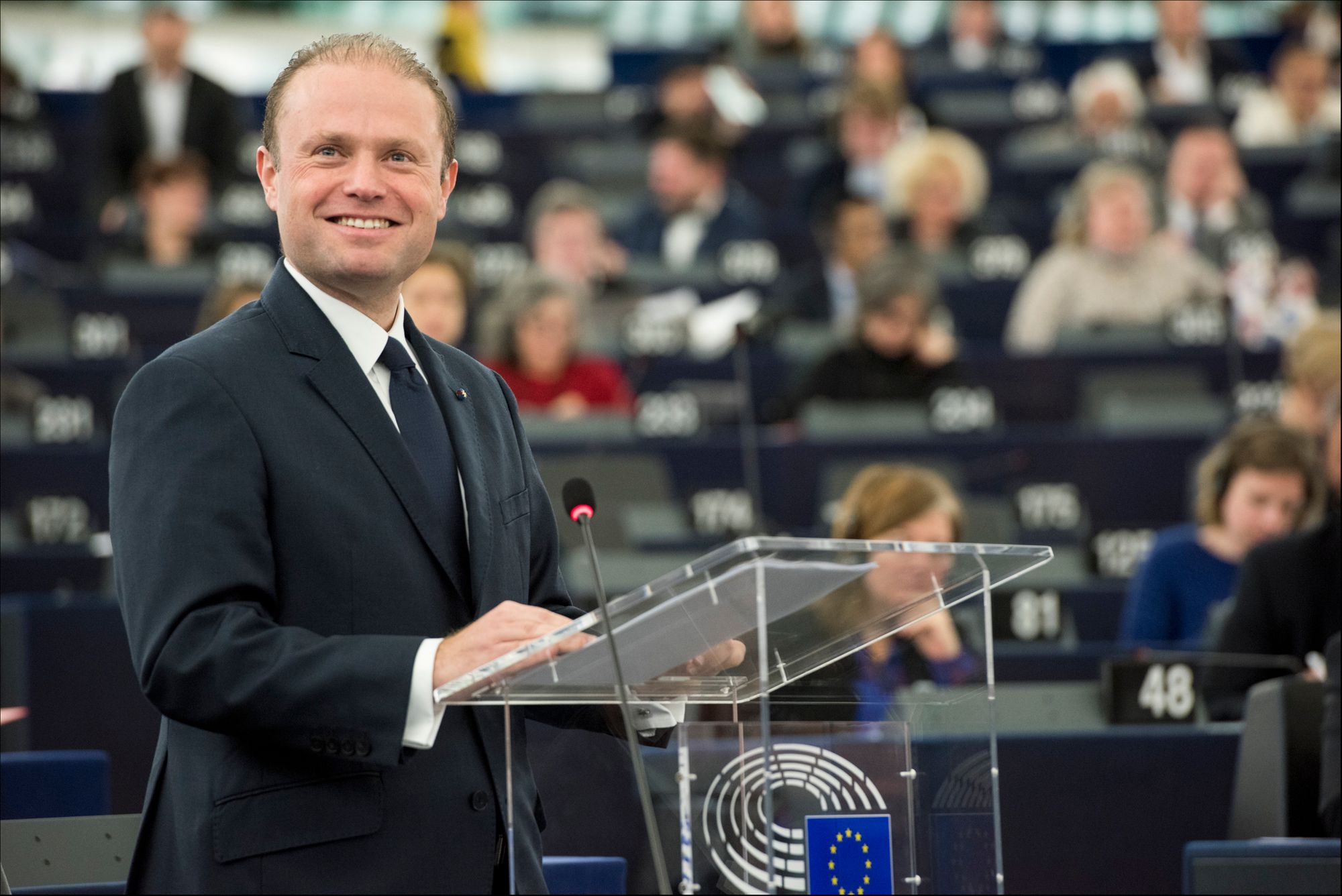 "I passionately believe technology revolutionizes and improves systems," he said. "Which is why, in Malta, we have launched ourselves as the 'Blockchain Island' by being the first jurisdiction to regularize a new technology that previously existed in a legal vacuum."
As many outlets reported at the time, Muscat went as far as calling cryptocurrencies the "inevitable future of money."
Malta's government hoped that this sentiment would further attract foreign businesses to operate in their country. There was a lot of talk of cryptocurrency exchanges relocating en masse to the safe haven that Malta was supposedly set to provide. Bloomberg, for instance, reported that "Most Cryptocurrency Trading Is Moving to Malta, at Least Legally", stating that "digital-coin exchanges have found a new haven in an archipelago in the Mediterranean Sea."
The 2018 buzz generated a popular yet erroneous narrative that Binance, one of the largest cryptocurrency exchanges in the world, had moved its headquarters to Malta. This misconception was not something that the press picked up out of nowhere. Binance's CEO told Bloomberg that the company was "very confident we can announce a banking partnership there soon," adding that "Malta is very progressive when it comes to crypto and fintech." Binance and Malta had also long engaged in Twitter back-and-forths about a relocation, with the country's former PM officially welcoming the company to Malta in a tweet.
As the Malta Financial Services Authority (MFSA) definitively clarified in 2020, however, Binance actually does not operate in Malta. In fact, hardly any businesses have received a license to operate under Malta's Virtual Financial Assets Act. That same year, Coindesk reported that the cryptocurrency firm Crypto.com became one of the first-ever holders of a Class 3 Virtual Financial Assets license.
To date, very few businesses appear to be operating in this regulatory framework. MaltaToday reported that approximately 70% of the firms that initially expressed interest in obtaining a license from Malta's regulatory authority did not end up formally requesting to do so.
Controversies on "Blockchain Island"
Perhaps the most prominent face of the "Blockchain Island" movement was that of Joseph Muscat himself. However, a little over a year after singing crypto's praises on the world stage, he resigned.
His resignation was the result of increasing public pressure following his administration's reported ties to the mysterious murder of journalist Daphne Caruana Galizia. Referred to by many outlets as a "one-woman WikiLeaks", Galizia dedicated a significant portion of her life to exposing corruption. In the months before her death, she reported on Malatese politicians being implicated in the Panama Papers scandal and allegedly selling Maltese passports.
Writing for Forbes, contributor Roger Huang pointed out that when Muscat left office, so too did some of the voices and optimism behind the "Blockchain Island" initiative.
"Caruana Galizia's murder also darkens the story for 'Blockchain Island' morally," he wrote. "Can a movement which drives some of its first political roots and schisms from the support of WikiLeaks stand by in apathy while a murdered journalist is present in a favored hotspot?"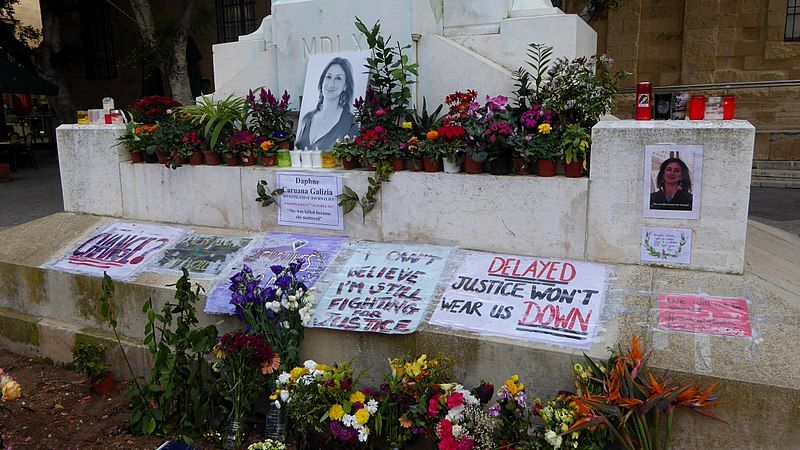 Even beyond these ties to a since-disgraced government, Malta's relationship with crypto has been in hot water as of late. Earlier in 2021, Malta's oldest daily newspaper reported that an estimated €60 billion in digital assets supposedly moved through Malta during a period of "lax oversight".
According to the Times of Malta, the country's cryptocurrency plans involved an "act-fast approach" where businesses were initially allowed to operate in an environment that was still in the process of being regulated. Now, there are concerns that crypto spent in Malta during this time was not subject to sufficient anti-money laundering (AML) practices. Without necessary oversight, it is hard to determine if this activity was tied to illicit purposes.
Last month, Maltese officials seemingly pointed at the country's relationship with crypto as a contributor to it recently being greylisted by the Financial Action Task Force (FATF). However, this claim was refuted by the FATF itself, which stated that crypto was not the reason why it placed Malta under enhanced monitoring rules. As Jonathan Galea wrote in an op-ed for the Times of Malta, it seems that the country's cryptocurrency initiative may now be serving as a scapegoat for Malta's broader failures to crack down on tax cheating and other financial crimes.
The future of crypto in Malta, and a learning experience for other countries
For just about any other industry, three years is an extremely short amount of time for a country to try and create formal regulatory frameworks. The industries that surround cryptocurrency, however, move at such a rapid pace that Malta has already fallen out of the spotlight when it comes to the crypto press.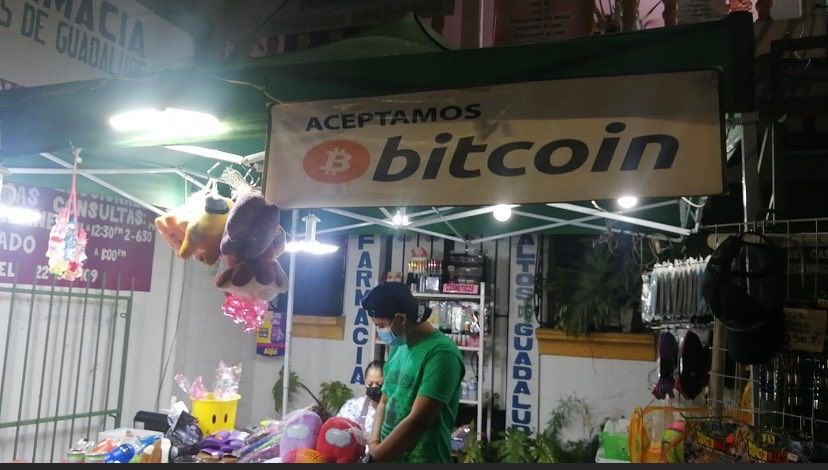 Driven by innovation and prone to seeking foreign investment, Malta's attempt to become a world leader in the space is in line with the country's reputation. Its failings thus far, however, make the argument that getting there first is not always best. Especially since Malta no longer seems to be the darling of the crypto world.
Moving forward, if the country is to actually become the "Blockchain Island" it claimed it would be, it will need to find a way to entice businesses while also moving past early regulatory mistakes and ties to a government that was run out of office in relation to a significantly sore event in Malta's recent history. On a positive note, at least, Malta's new government said as recently as last year that it is still interested in holding the "Blockchain Island" title that was marketed by its predecessor. It remains to be seen if the recent greylisting from the Financial Action Task Force will discourage or amplify this sentiment.
On a broader scale, Malta's experiences with crypto may provide teachable lessons to other countries. Recently, we covered El Salvador's seemingly overnight decision to turn Bitcoin into its second legal tender. If El Salvador's initiative is to be seen as a success by those who write retrospectives in a few years' time, the country's regulators may want to consider looking at the numerous shortcomings and initial potential of the "Blockchain Island" initiative as a source of inspiration.
---
If you want to get started with crypto while adhering to all regional regulations, be sure to check out our sister site Invity.io, where you can buy, exchange, and sell crypto easily and instantly.