The Best Ways to Learn About Cryptocurrency
By now you know that Coinmap is the best place to find a Bitcoin ATM and to find out about places that accept Bitcoin and other digital currencies. But these coins aren't just exciting because they're a new way to spend money, they're also innovative new forms of technology and money that are changing quickly. This means that whether you're a customer looking for stores that accept Bitcoin or you're a merchant who accepts cryptocurrency (or simply wants to), you need to both know what you're dealing with and keep up with breaking crypto news. Coinmap is aiming to be more than just a way to find out how to spend Bitcoin, we also want to help you learn about Bitcoins, altcoins, and all the possibilities they bring. To help kick this off, we've compiled a short list of the best ways to learn about cryptocurrency, from crypto news outlets to university-sponsored courses. There are even ways to earn crypto as you learn, so read on!
Coinmap: cryptocurrency around the world
Since you're here, you've probably already seen our cryptocurrency map, which shows almost 20,000 Bitcoin ATM locations and places that accept cryptocurrencies near you and on nearly every continent (anyone want to put a crypto ATM in Antarctica? Let us know!). This heatmap is a great way to see where in the world crypto is booming. But we've also recently added the blog you're reading right now, where we take deeper dives into all sorts of crypto topics, from emerging markets for Bitcoin in the developing world to when you should use crypto ATMs and when you should buy crypto online. Plus there's our parent company, SatoshiLabs, which runs the popular Trezor blog—the definitive stop for all your security, cryptography, and Bitcoin tech topics.

What's even better, since you already trust Coinmap and Trezor, you can also check out our sister site Invity.io to buy Bitcoin instantly online.
CoinDesk: the best crypto news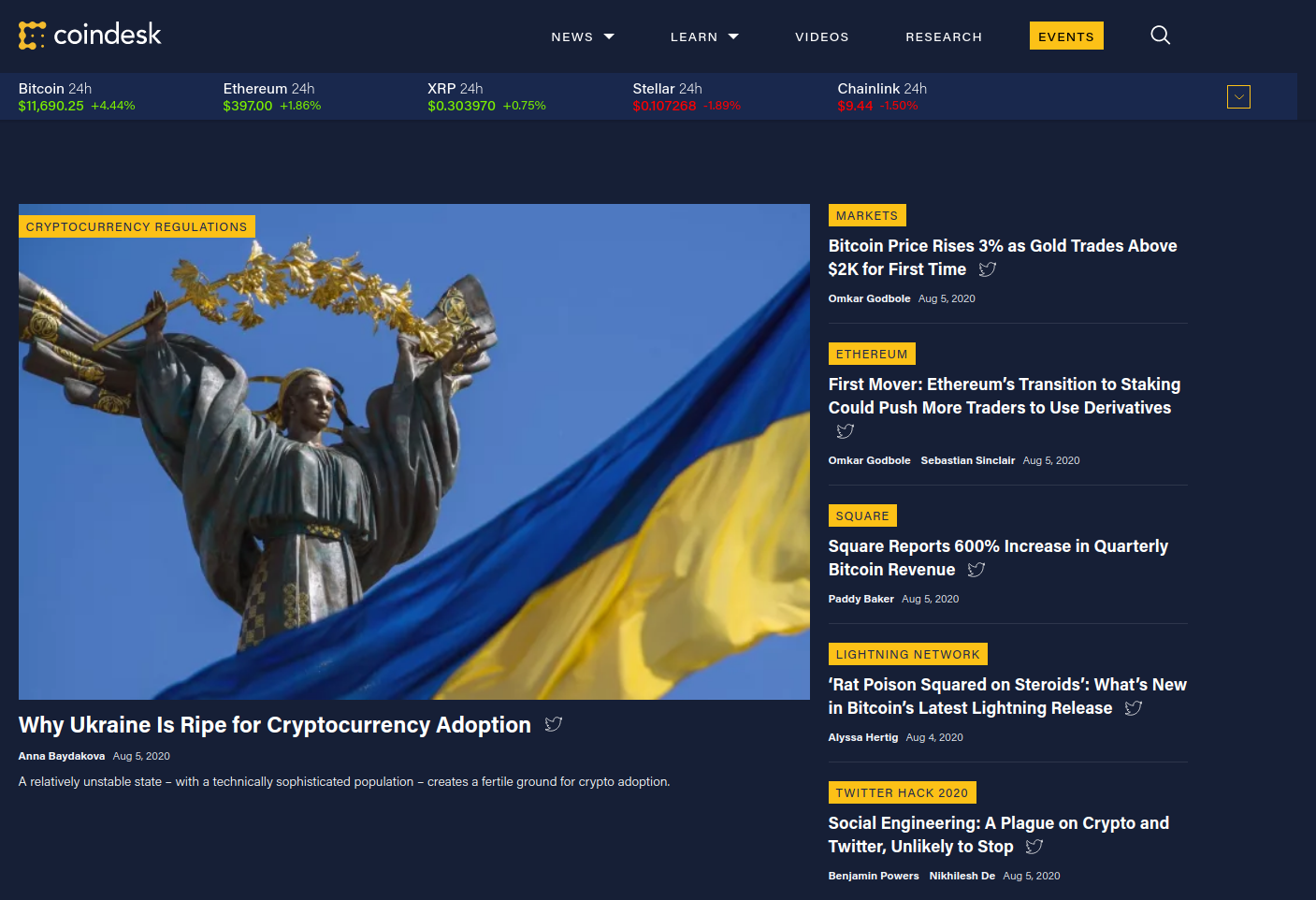 A few reputable crypto news organizations have arisen in the decade since the launch of Bitcoin, but none are as timely, far reaching, or well connected as CoinDesk. With a mix of traditional reporting, data journalism, and opinion pieces distributed through their online portal, multiple daily podcasts, and various newsletters, these folks truly have their finger on the pulse of the world of crypto—and so will you if you make it a regular destination for your daily news scroll!
Coinbase: learn about specific coins
While there are plenty of criticisms of Coinbase as a company or trading platform, including undermining the quasi-anonymous nature of cryptocurrencies, one thing they do well is provide info about some of the more obscure altcoins. The main way they do this is through a unique course system where short videos and quizzes teach you about a list of cryptocurrencies including EOS, Tezos (XTZ), Stellar Lumens (XLM) and more. The best part? Most of these courses reward you for learning with small shares of the currencies in question.
University of Nicosia: Bitcoin college for the super-motivated
If you really want to get into the nitty-gritty of crypto and blockchain, you're in luck: these topics have finally taken hold in academia. The leading program in this new field of interest is the Cyprus-based University of Nicosia. They were the first institution to offer a master's degree specifically focused on digital currencies, and some of the biggest names in crypto are still members of the faculty, including Andreas Antonopoulos. If a whole degree is a bit too much, they also offer a number of professional certifications focusing on various aspects of crypto from legal regulations to energy consumption, as well as a free online course that rigorously covers blockchain basics.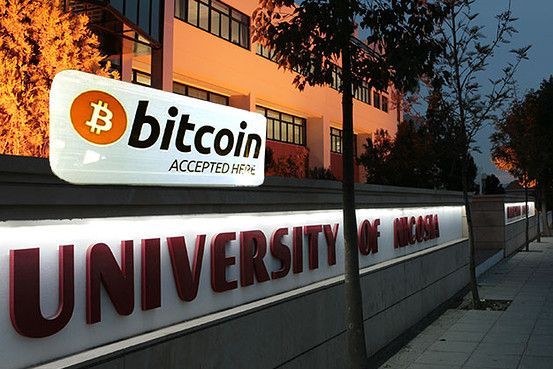 But this isn't the only institution focused on teaching and learning about crypto: MIT's Digital Currency Initiative; the University of California, Berkeley's Blockchain at Berkeley hub (especially their YouTube channel); and at least 30 other schools are quickly making crypto part of their curriculum, most with a fair amount of openness to the public.
And remember Coinmap's sister site, Invity? They have some exciting stuff in the works too. Their blog is already a great resource for Bitcoin basics, and in the coming months they'll be working on introducing a structured learning platform that will help onboard the crypto-curious into the world of crypto in the simplest and friendliest way possible. So the only conclusion to draw from all these resources is that digital currencies are here to stay and there's always plenty more to learn about them—so go out and do it!
Cover photo: ABCs by Rain Love AMR, licensed under CC BY 2.0 and New Bitcoin logo by Bitcoin forums via bitboy.
---
Coinmap gives you the best places in the world to spend cryptocurrencies. But before you spend crypto, you have to get some: our companion project Invity.io gives you the best all-in-one place to buy, exchange, and save digital currencies.