Crypto World News Roundup - August 9, 2021
Keeping up with all of the world's crypto news can be a daunting task. Luckily, in the third installment of our new fortnightly roundup series, we're bringing you the week's biggest crypto stories from across the globe.
This week, we're covering a bill in the United States that could significantly impact the crypto industry, Singapore's bid to attract crypto businesses, proposed laws in Ukraine and Uruguay, and more.
New US infrastructure bill inspires fear and criticism among crypto community
Undoubtedly the largest single news item in the crypto world at the moment relates to the United States' new $1.2 trillion bipartisan infrastructure bill. As it looms large, so too do provisions that could drastically change how cryptocurrencies are handled in the United States. International pundits are fearful that it could motivate similar regulatory acts elsewhere—to the detriment of people's innate digital rights.
Part of the 2,700-page bill contains mandates that would change the cryptocurrency tax reporting obligations for "brokers" in the US. Notably, it considers brokers as any entity that enables cryptocurrencies to be traded between users. Much to the concern of the broader industry, this language seems to include cryptocurrency miners, software developers, and wallets.

"Imposing crypto tax reporting obligations on software developers, node operators, miners, and others, who cannot comply with them, may very well push them to leave the United States for other jurisdictions," wrote Cameron Winklevoss, the co-founder of Gemini. "This is obviously bad for America."
Amendments by Senators Mark Warner and Kyrsten Sinema, which aimed to soften the language used in the bill, have caught criticism for seeming to favor Proof-of-Work in their proposed changes. A revision by Warner then included Proof-of-Stake as well, which Coin Center executive director Jerry Brito noted favors those specific two consensus mechanisms at the expense of emerging solutions.
A bipartisan amendment proposed by Senators Ron Wyden, Pat Toomey, and Cynthia Lummis, on the other hand, has received significant backing from exchanges such as Gemini and Coinbase. Coinbase's CEO, Brian Armstrong, urges concerned Americans to contact their senators to ensure their voices are heard.
Singapore starts giving crypto businesses the official greenlight
Recently, news broke that Singapore's financial authorities granted principle approval to a cryptocurrency exchange. This marks one of the first instances of the country giving an official greenlight to a cryptocurrency company under its Payment Services Act.
According to CoinDesk, this move will allow the exchange, Independent Reserve, to legally operate as a "regulated provider of services" in Singapore.
The move is part of the country's bid to take its current status as a crypto hub to the next level by actively attracting cryptocurrency businesses in the Pacific region under a forward-thinking regulatory framework.
Already, Singapore seems adamant that more businesses will be licensed in the near future. According to an August 7 report from SCMP, the country's central bank has also told several other crypto businesses that they will be granted a similar license.
Uruguayan senator introduces bill to formally enable crypto spending
In what has become somewhat of a trend in South and Central America, a senator in Uruguay has introduced a bill that would establish a legal framework in which businesses can accept payments made using cryptocurrencies.
According to translations reported by Cointelegraph, Senator Juan Sartori stated that:
"Today we present a bill, pioneer in the world, that seeks to establish a legitimate, legal and safe use in businesses related to the production and commercialization of virtual currencies in Uruguay."
Unlike the recently-approved Bitcoin Law in El Salvador, Sartori's bill would not make Bitcoin legal tender. Rather, it would simply establish a crypto-friendly policy that allows businesses to embrace digital currency transactions.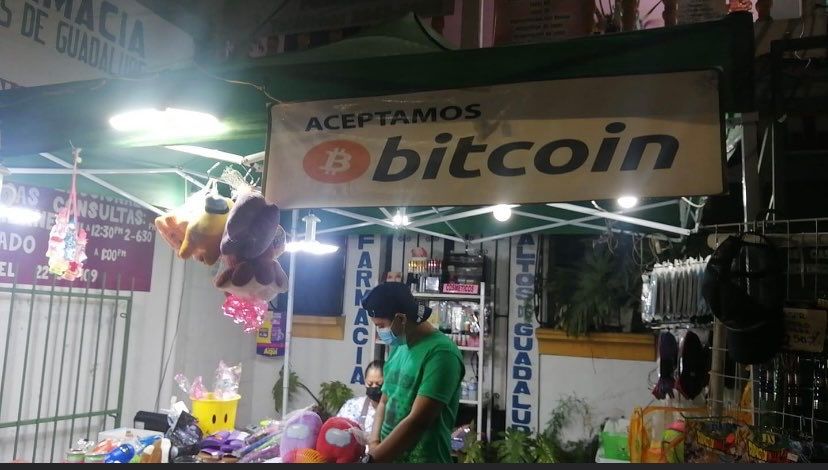 Ukraine seems set to allow crypto spending in the country
Not unlike the news out of Uruguay, a draft bill in Ukraine will allow cryptocurrencies to be spent in the country without being recognized as legal tender.
In translations cited by Cointelegraph, the country's deputy minister of the Ministry of Digital Transformation told local press that he is confident that a legal form of crypto spending is on the horizon in Ukraine.
While this purportedly would not take the form of direct spending in the same way as people spend the Ukrainian hryvnia, it would be possible through the use of services that instantly convert cryptocurrencies to local currency.
Iran clarifies the legal status of crypto: trading between digital currencies is NOT banned
As Coinmap previously reported, Iran's stance on cryptocurrency trading has been confusing over the last few years, following regulation approved by the government in 2019.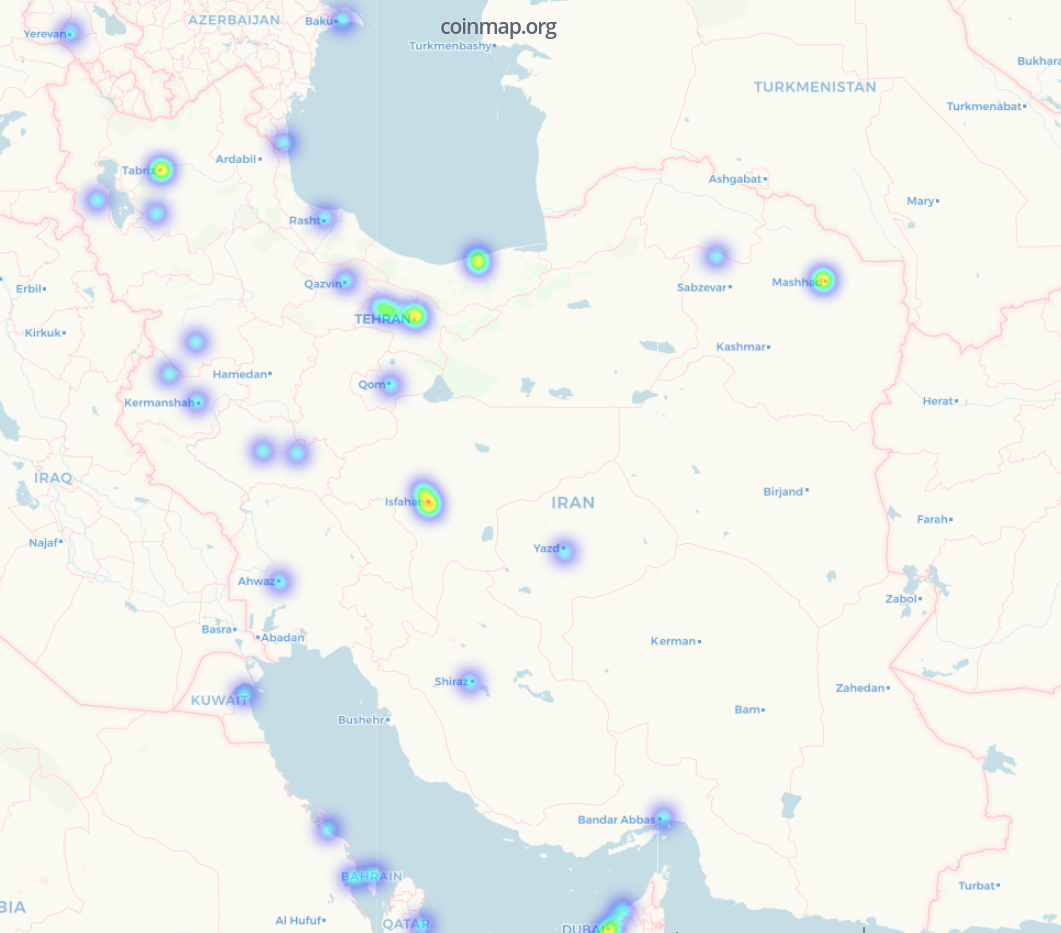 According to Bitcoin.com, the public has now received clarification that the act of trading between different digital assets is not banned in the country. In addition, despite previous attempts to outlaw crypto-to-fiat trading altogether, doing so is permitted for some explicit purposes. For instance, authorized banks and businesses can use crypto to pay for imports, provided that the crypto was mined in Iran, potentially strengthening the mining industry in the energy-rich country.
Google ads are back, baby
Who can forget when, during the drastic explosion of crypto's popularity in 2017, advertisements for crypto projects were forceful and frequent on YouTube and Google platforms. Unfortunately, many of the projects that were advertising aggressively at the time were less than well-intentioned, giving a negative reputation to the industry and ultimately resulting in Google outright banning crypto ads.
Now, for the first time since 2018, cryptocurrency adverts are back on Google's ads network. As the largest digital advertising market by revenue, the return of advertisements on the company's services is significant news.
This time around, there are stricter restrictions on the types of businesses that are permitted to advertise. Among the new rules, advertisers need to be registered with FinCEN as a Money Service Business, or a federal or state chartered bank, and must comply with local and federal legal requirements. Notably, ICOs, DeFi trading protocols, and promoting the trade of specific digital assets are still explicitly banned. Wallets and exchanges that meet the criteria, however, can once again advertise through Google.
---
That's all for this installment, but you can join our newsletter mailing list to have major crypto news from around the world sent directly to your email once every fortnight. Find the free signup at the bottom of Coinmap's home page.