Coinmap's improving thanks to Bitcoin ATM operator CoinFlip!
Coinmap was founded in 2013 as one of the first nonprofits dedicated to bringing Bitcoin into the real world. Working with crowdsourced data from map services and real crypto users, Coinmap quickly became a listing of exactly where you can find crypto ATMs and businesses that accept crypto near you or across the globe: today you can find thousands of entries on every continent. It's also true, however, that Coinmap has been running on autopilot for a while and we haven't exactly kept pace with the explosion of businesses hosting crypto ATMs and transacting in crypto. But thanks to the people at Invity, our sister site, and CoinFlip, one of the world's largest ATM operators, Coinmap is primed to enter a new era with many improvements available on the site now and many more in the pipeline.
Invity x CoinFlip: sponsoring Coinmap and crypto adoption
The Coinmap blog has mentioned Invity many times before. As our sister site, the same team of developers that keeps Coinmap running smoothly is also responsible for building the online exchange comparison tool at Invity.io. This tool ensures that new crypto users get the best deals on each and every purchase of Bitcoin and other cryptocurrencies. Plus, it gives users the ability to complete their transactions without having any technical knowledge.
What many may not know, however, is that Invity is the newest member of the SatoshiLabs Group, the creators of the highly secure Trezor family of hardware wallets. This makes Invity and Coinmap integral parts of a complete cryptocurrency ecosystem striving toward giving everyone both convenient access to cryptocurrency and the high security needed to keep those crypto assets safe.
But we can't have a true crypto ecosystem without partners on the ground, and we put all our efforts into making sure our partners share the same commitment to creating a reliable, borderless crypto network. That's why we teamed up with CoinFlip, one of the world's largest crypto ATM operators and certainly the most trusted. Like Invity and Coinmap, CoinFlip is dedicated to building an inclusive financial system, particularly for those left behind by traditional banking. Large unbanked or underbanked communities—by some estimates up to a quarter of the US population—may not have the ability to purchase traditional assets or may not be able to purchase crypto using a credit or debit card. Bitcoin ATMs play the crucial role of giving cash-dependent people access to digital assets, literally allowing more people to invest in their future. With CoinFlip, these cash-to-crypto transactions are made all the easier with the lowest fees and fastest transaction times industry-wide and 24/7 customer support.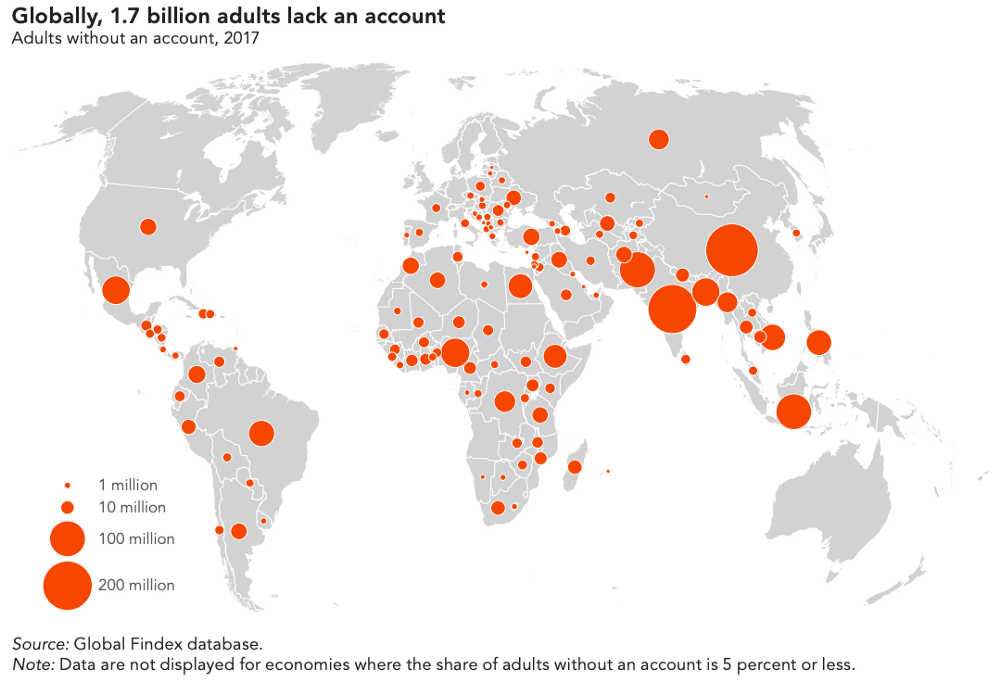 Improvements you can find on Coinmap now
Based on this shared vision of how cryptocurrencies like Bitcoin can change the world for the better, the first improvement we made to Coinmap was to make sure our map reflected the current state of the world. We've cleared out inactive or out-of-business venues and completely updated our database of Bitcoin ATMs and merchants that accept crypto. This includes adding each and every one of the ATMs operated by CoinFlip, which is why you can see over 1,500 special CoinFlip pins throughout the United States. This has also allowed us to offer more detailed information for most venues: going far beyond simple street addresses and business names, venues now include links to social media profiles, coins accepted at that venue, and whether there is parking available at your chosen ATM location. And of course, Coinmap still relies heavily on crowdsourcing, so any user who wants to add their own venue or one they come across in the wild can fill in this info too.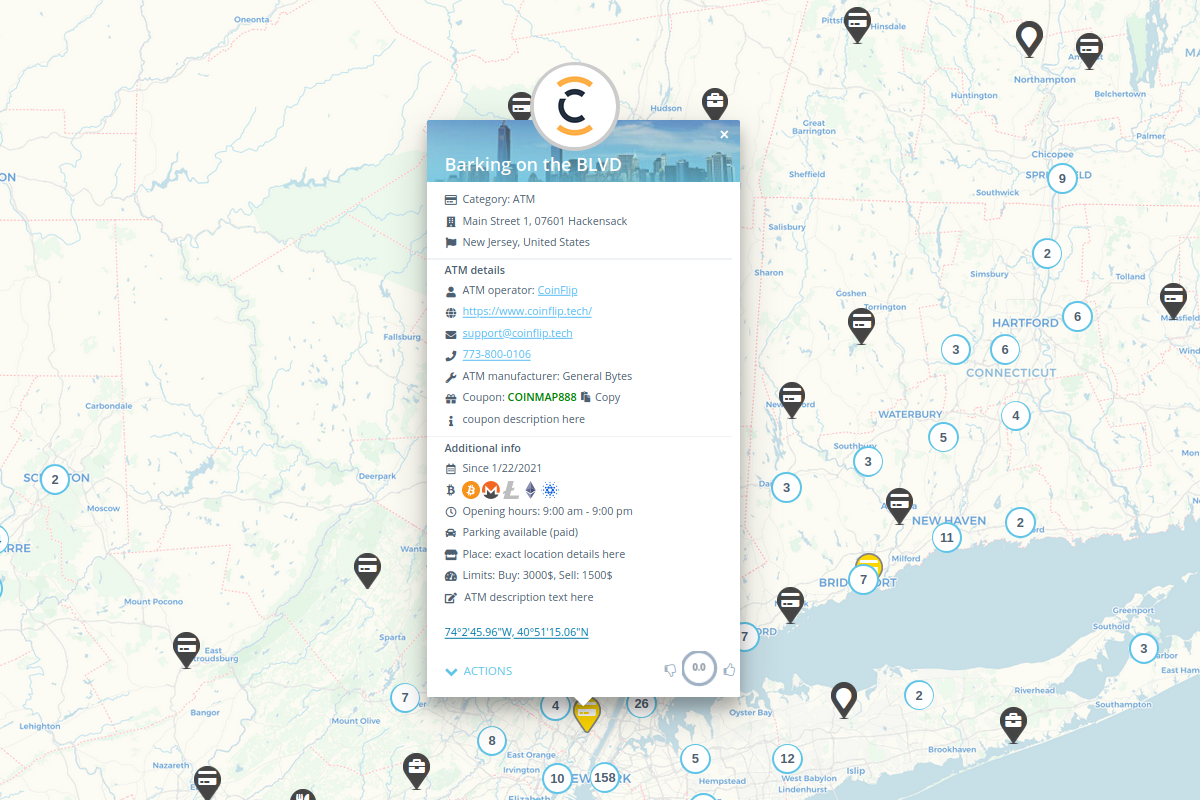 This first round of improvements to Coinmap also makes premium, sponsored venues possible. As you may have noticed in the screenshot above, one benefit of these premium venues is the ability to offer coupons directly in a venue's listing. So to kick things off with CoinFlip, they're offering 10% off transaction fees through the end of February 2021 when you use the discount code COINMAP888 at any CoinFlip-operated crypto ATM. Sponsored venues also get a dedicated page with more info about the company making your transaction possible. At CoinFlip's operator page, for example, you can learn all about their 24/7 customer service, their price match guarantee, and more.
What's next
This is just the beginning: Coinmap is planning an ambitious revival over the coming months and years. This will include exciting options like starting your transaction on Invity and finishing it at a CoinFlip ATM, working in even more feedback from Coinmap users, and eventually becoming your one-stop shop for buying Bitcoin and using it in the real world! For now, if you're in the US you can find your nearest CoinFlip ATM, or read even more about our partnership on CoinFlip's blog. Everyone everywhere else can still check out Coinmap's slick new improvements!
---
Coinmap gives you the best places in the world to spend cryptocurrencies. But before you spend crypto, you have to get some: our companion project Invity.io gives you the best all-in-one place to buy, exchange, and save digital currencies.