Crypto World News Roundup - October 18, 2021
In this installment of our fortnightly roundup series, we're delivering the world's most important crypto stories in one convenient location. This week, we're looking at America becoming the world's largest contributor to the Bitcoin network, Vladimir Putin's recent statements on crypto, and more.
Most of Bitcoin's mining power now comes from the US
Over the past few months, we've been witnessing cryptocurrency miners flee to friendlier jurisdictions in the wake of China's crackdowns. This, in many ways, has created significant opportunities for other nations to cement themselves as major players in the crypto landscape.
Now, the United States has become the world's largest center of Bitcoin mining according to findings from Cambridge University.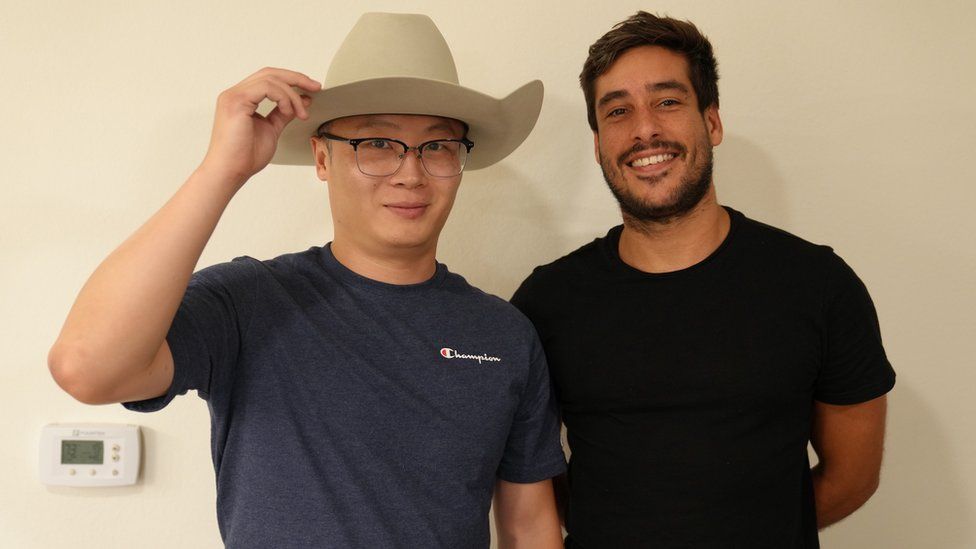 In the previous installment of our Roundup series, we covered reports that the US state of Texas was benefiting from China—long considered the crypto mining capital of the world—exiling its crypto miners. Well, it turns out that the United States as a whole now accounts for the leading share of Bitcoin's global hashrate.
According to an update from the Cambridge Bitcoin Electricity Consumption Index (CBECI), the US accounts for 35.4% of the total Bitcoin hashrate. This same figure was just 16.8% back in April of this year. As of this new data set, the US now leads mining powerhouses like Kazakhstan and the Russian Federation at 18.1% and 11% respectively.
Putin comments on crypto; Russian Federation will not ban buying from foreign exchanges
Numerous outlets both inside and outside of the crypto niche reported on Russian president Vladamir Putin's recent statements about crypto. Some outlets, such as Bloomberg, interpret Putin's quotes favorably, writing that "Putin Says He Accepts Crypto's Role in Making Payments". Other outlets, like Reuters, went with the headline "Putin Says Crypto Currencies Too Unstable to Be Used For Oil Contracts".
As it turns out, both approaches to reporting on Putin's comments are technically factual. In an interview with CNBC, Putin was asked whether or not the world would see oil contracts dominated in crypto rather than US dollars.
"To transfer money to some other place maybe, but it's too early to talk about the trade of anything in sources of crypto," he said, according to the official transcript. "Cryptocurrencies are not supported by anything, yet. It may exist as a means of payment. But I think it's too early to say about the oil trade in cryptocurrency and the trade in other primary energy sources."
At the same time, Putin did also say that crypto "has the right to exist" and "has high value". Importantly, though, he disclaimed that crypto cannot currently be used in oil trade and consumes "tonnes" of energy.
Meanwhile, the Russian Federation announced [note: link is in Russian] last week that it does not intend to follow China in outright banning citizens from purchasing crypto on foreign exchanges. That is not to say, however, that Russia is likely to soften its regulatory stance altogether. Over the next few months, we'll observe how crypto is treated by Russia's often vague and confusing regulatory framework.
Mexico's President says the country is unlikely to follow El Salvador's lead
While an abstract idea even a year ago, El Salvador's sudden and sharp Bitcoin Law made it the first country to give Bitcoin the same rights as an official national currency. As a result, many pundits and even local politicians across the world have questioned whether other countries could follow suit by recognizing Bitcoin as legal tender.
When asked the question directly at a recent press conference, Mexican president Andrés Manuel López Obrador shot down the idea. According to a translation by Cointelegraph, Obrador said that Mexico would not implement such a drastic shakeup and that the country needs to take an orthodox approach to its financial management.
---
That's all for this installment, but you can join our newsletter mailing list to have major crypto news from around the world sent directly to your email once every fortnight. Find the free signup at the bottom of Coinmap's home page.