4 Reasons to Pay Attention to Bitcoin in Nigeria
If you ask the average person which country has the most Google searches for the term "Bitcoin", most would probably guess the United States, Germany, or perhaps South Korea, all known for their tech, finance, and crypto sectors. But all of these would be wrong: the top searcher by a wide margin is Nigeria. While at first it might seem like this country in sub-Saharan Africa is an unusual cryptocurrency hotspot, if you read our previous article on the importance of emerging economies to the future of digital currencies, it should come as no surprise the Nigerian Bitcoin scene is booming: thanks to the country's troubled monetary history and growing position in the world economy, Nigeria's interest in Bitcoin is the strongest in the world. And with Nigeria's first Bitcoin ATM location having opened just this year, it seems like this country has plenty of room to grow into a leader of crypto in Africa. Read on to learn about why Bitcoin in Nigeria is something to take notice of, or visit our Coinmap heatmap to fill in places that accept Bitcoin in Lagos or the location nearest you.

Booming population, faltering currency
The most notable feature when discussing the Bitcoin market in Nigeria is the country's population. At over 200 million inhabitants, this puts it sixth in the world and easily first in Africa in terms of size. What's more, fully 60% of the country is 25 years old or younger, meaning that population will only continue to grow—as will the people's desire to be part of the world economy and their willingness to embrace technological change to do so. And with English as the country's official language and lingua franca, Nigerians have one less hurdle to overcome if they want to take advantage of major international crypto infrastructure and business opportunities that already exist.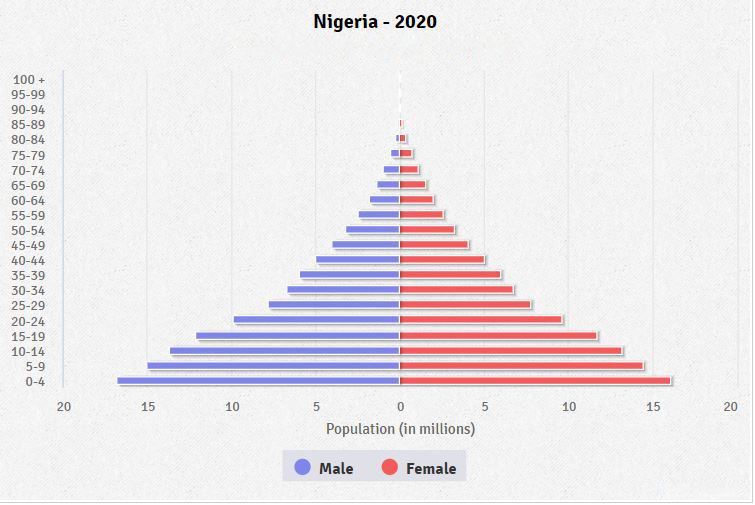 Of course, these promising demographics have been hampered by a history of undemocratic rule, general corruption, and the "resource curse" of one of the world's largest oil industries. This has led the naira (NGN) to be an extraordinarily volatile fiat currency; inflation, for example, is currently over 12% and has seen highs of nearly 50% within living memory. While an untrustworthy government that seems incapable of managing a major economy has made life harder for everyday Nigerians, it has also laid the groundwork for interest in alternative, self-managed currencies.
Interest is already strong
In fact, it could be argued that the Bitcoiners of Nigeria have already gone well beyond a mere groundwork to a broad embrace of cryptocurrencies. It's difficult to know exactly how many people in Nigeria use Bitcoin, but trading volumes alone speak, well, volumes. NairaEx, which bills itself as "Nigeria's premier Bitcoin exchange" claims over 130,000 users of its online exchange, and peer-to-peer exchanges are said to handle around USD 300 million in transactions in each of the past few years.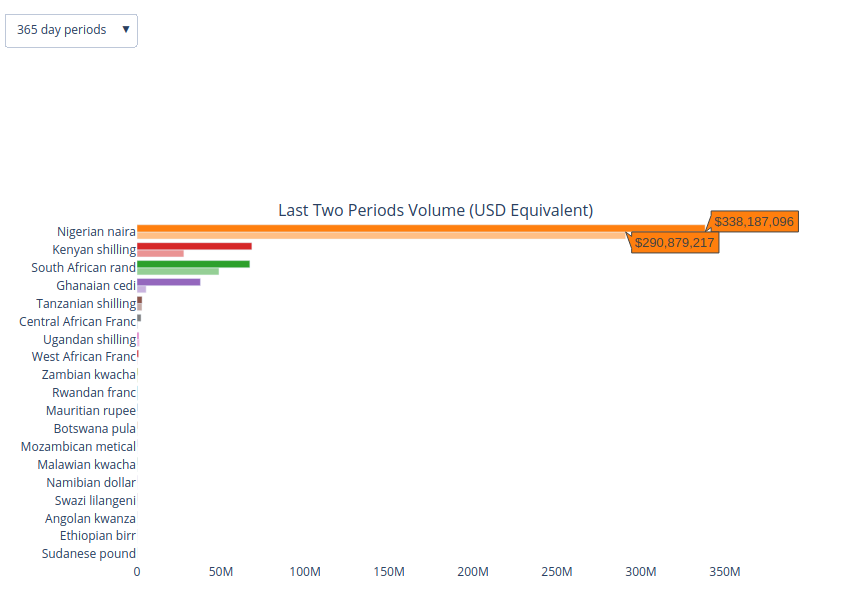 Excitingly, Chris Maurice, the CEO of one of Africa's largest exchanges, says that these numbers are still missing a huge part of the picture. According to him, most Bitcoin transactions in Nigeria occur on an informal, over-the-counter basis, which means many more millions can certainly be added to the numbers above.
A center of international commerce
So what are Nigerians using their crypto transactions for? Just about anything and everything, it seems. As a major importer and exporter of consumer and industrial goods and a top beneficiary of China's Belt and Road initiative in Africa, Nigeria often uses cryptocurrencies as an innovative way to pay international partners while avoiding the long waits and high costs that traditionally accompany payments between distant countries.
Remittances, or money sent by the large Nigerian diaspora community back to family and friends back in Nigeria, also account for an a large part of the country's finances; in 2018 remittances accounted for a USD 24 billion influx into the Nigeria. Transfers of even small amounts are vital to survival but are often costly and require bank accounts or physical points of contact on either side of the transaction. Cryptocurrencies cut transfer fees by up to 90%, on top of making transactions nearly instantaneous and requiring only an internet connection on either side. These remittances can then be converted to cash or kept safely as a virtual currency. When it comes to who accepts crypto in Nigeria, there is a growing number of merchants accepting crypto, and many say that it has helped their small businesses boom.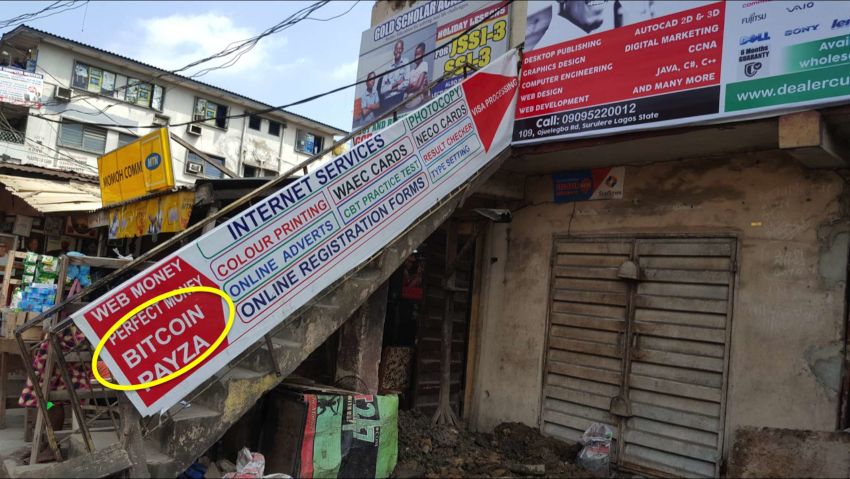 A spirit of entrepreneurship
From a macro or micro level, Bitcoin and other cryptocurrencies are important to Nigeria in their current state. However, innovators of all sorts are looking to make it even more central to the country's economy and even easier to use for more people. Chimezie Chuta, for example, has developed a solar-powered Bitcoin node kit that aims to build up the Nigeria's blockchain infrastructure, allow users to earn a small amount of Bitcoin, and eventually make financial sovereignty more attainable. Small teams of developers are coming together to adapt crypto to use cases that benefit Africans most, like the four-person team who is simplifying crypto-to-naira transfers and the startup Yellow Card, which recently secured funding to begin expanding outside of Nigeria. And, as mentioned at the top, 2020 saw the introduction of the first Bitcoin ATM in Nigeria—meaning there is plenty of space for more to flourish.
So with its large and booming population, major world economy, and innovative crypto thinkers, Nigeria is vital to crypto, and we should all keep an eye on the developments there. Of course, if you're not in Nigeria, you can use the Coinmap heatmap to check out exciting places that accept Bitcoin near you. Or you can visit our partner site, Invity.io, to Buy crypto or Exchange crypto, whether you're starting with nairas, euros, Ether, or just about any other currency.
Cover photo: Fruit Stall by Andrew Moore, licensed under CC BY-SA 2.0.
---
Coinmap gives you the best places in the world to spend cryptocurrencies. But before you spend crypto, you have to get some: our companion project Invity.io gives you the best all-in-one place to buy, exchange, and save digital currencies.