Crypto World News Roundup - September 6, 2021
In this edition of our fortnightly roundup series, we're once again delivering the world's crypto news in one convenient location. This week, we're looking at insights into what people think of crypto in Australia, El Salvador's Bitcoin Law coming into effect, and seemingly-confirmed rumors that Twitter is preparing to allow users to tip using Bitcoin.
1 in 6 Australians own crypto; shockingly, half of Aussies think Elon Musk invented Bitcoin
According to a report from Finder, 1 in 6 Australians own crypto. When looking at Gen Z respondents specifically, that figure becomes closer to 31%. In terms of the top reasons to hold crypto in Australia, 30% purportedly do so to diversify their portfolio, 24% made the decision because crypto is going up in value, and 17% own crypto due to a fear of missing out.
Overall, these findings stand in comparison to our recent coverage of Finder's Cryptocurrency Report 2021, which found that 41% of people own crypto in Vietnam.
Concerningly, 56% of surveyed Australians indicated that they are of the belief that Elon Musk invented Bitcoin. In reality, this could not be farther from the truth. This puzzling response does, however, highlight the need for increased crypto education as adoption ramps up around the world. Especially since the report also found that, of those who do not currently own crypto in Australia, 28% said they would if they "understood exactly how it works." Further, an additional 18% said they would invest in crypto if they knew how.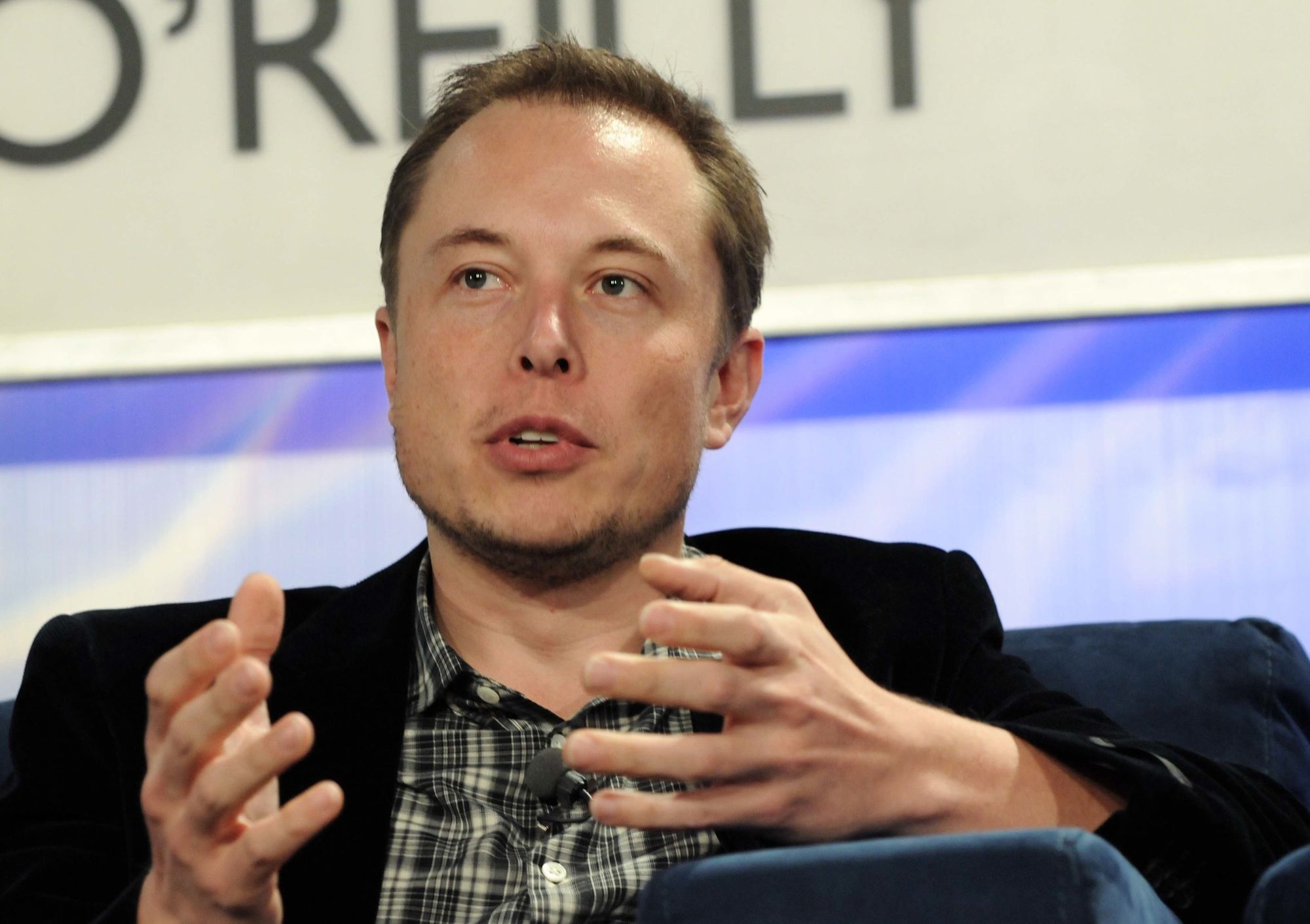 Nigeria establishes new partnership in order to roll out its own digital currency
In the past week, the Central Bank of Nigeria announced a new partnership with FinTech company Bitt Inc. The partnership is part of Nigeria's attempt to launch its own central bank digital currency, which will be known as the "e-naira."
Previously, outlets such as Reuters reported that Nigeria planned to launch its own government-backed digital currency by October of this year. According to a new press release published by Nigeria's central bank, plans to digitize the country's only legal tender, the naira, date back to 2017.
According to Central Bank Governor Godwin Emefiele, the decision to launch a digital version of Nigeria's national currency follows "an unmistakable global trend in which over 85 percent of Central Banks are now considering adopting digital currencies in their countries."
Emefiele further praised the ability for blockchain-enabled digital currencies to increase cross-border trade and financial inclusion, offer cheaper and faster remittance, and improve the efficiency of payment systems.
Previously, Bitt Inc aided in the establishment of the Eastern Caribbean Central Bank's own central bank digital currency back in April of this year.
El Salvador's Bitcoin Law is about to come into effect
Over the last three months, Coinmap has been covering El Salvador's world-first decision to recognize Bitcoin as legal tender. President's Nayib Bukele's controversial Bitcoin Law was written and passed in a considerably short time frame, and is set to come into effect tomorrow.
In a new survey investigating the sentiment of Salvadorans, the Central American University's (UCA) Institute of Public Opinion found that nearly 70% are strongly against Bukele's Bitcoin Law. Notably, as Reuters reported, 90% of these surveyed participants said they do not have a clear understanding of what Bitcoin actually is. Additionally, 80% said they do not have confidence in its use.
According to the Financial Times, protests in opposition to the Bitcoin Law have recently been held in El Salvador by different groups, including pensioners and unions.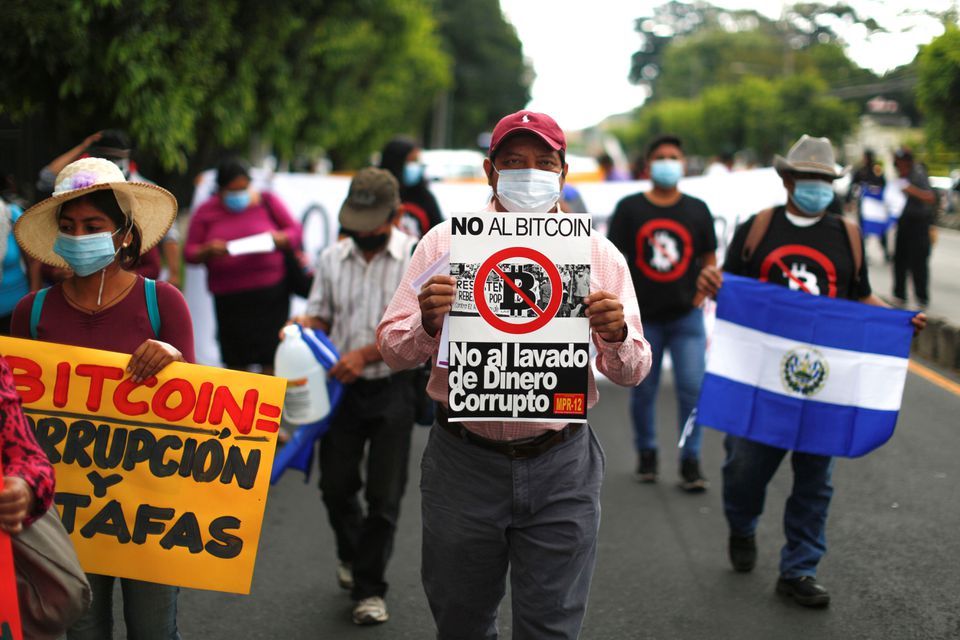 By now, it is no secret that the looming Bitcoin Law is divisive—to say the least. Still, many in the crypto community laud the fact that Bitcoin is being embraced on a national scale. With the law now only a day away from coming into effect across the country, we are closer than ever to knowing its ramifications.
Ethereum becomes the world's 19th largest asset by market cap
Over the past week, Cointelegraph reported that Ethereum's price briefly surpassed $4,000 USD for the first time since May. As Quartz pointed out, this means that the price of Ether is up around 40% in a one-month span. Bitcoin, in comparison, is up 20% in the same period of time.
As a result of its recent price increase, ETH currently stands as one of the largest assets in the world by market cap. As of press time, it places as the 19th-ranked asset on CompaniesMarketCap. This means Ethereum's market cap is above giants like Walmart and Samsung, while it currently trails Johnson & Johnson, Alibaba, and JPMorgan Chase.
The only other cryptocurrency to even break the top 100 assets at the time of reporting is Bitcoin, which places 9th by market cap. For comparison, gold stands as the 'gold standard', at #1.
Product lead ostensibly confirms Twitter is close to adding Bitcoin tipping
Twitter CEO Jack Dorsey is rarely shy when it comes to expressing his advocacy of cryptocurrencies. In July, he confirmed to investors that crypto would be a "big part" of Twitter's future. According to TechCrunch's reporting at the time, Dorsey said that there were opportunities to integrate crypto into existing Twitter products and services, including the Twitter Tip Jar.
Outlets have recently reported on rumors that Twitter may now be on the cusp of letting users tip each other on the platform using cryptocurrencies like Bitcoin. Purportedly, this would be enabled through the use of a popular layer 2 scaling solution known as the Lightning Network.
Twitter product lead Kayvon Beykpour seems to have confirmed these rumors in a brief tweet, adding to the legitimacy of the recent claims. As one of the largest social media platforms in the world, Twitter letting users gift and receive crypto directly on the platform could be an opportunity for more people to develop hands-on experience with digital assets.
---
That's all for this installment, but you can join our newsletter mailing list to have major crypto news from around the world sent directly to your email once every fortnight. Find the free signup at the bottom of Coinmap's home page!