Crypto World News Roundup - September 20, 2021
In this installment of our fortnightly roundup series, we're once again bringing you global crypto news in one convenient location. This week, we're looking at the world's largest movie theater chain accepting leading cryptocurrencies by the end of the year, Ukraine formally recognizing crypto, and an eye-opening study into an often overlooked impact of Bitcoin mining.
AMC to accept Bitcoin, Bitcoin Cash, Litecoin, and Ethereum by end of year
AMC, the company responsible for the largest share of the United States' movie theater industry, has recently set out to embrace cryptocurrencies. Last month, AMC's CEO Adam Aron announced that the company is setting up IT systems that will allow it to accept Bitcoin as a form of payment.
Over the last few days, Aron took to Twitter in a message targeted at "cryptocurrency enthusiasts," vowing that the company will—in addition to Bitcoin—also accept Ethereum, Litecoin, and Bitcoin Cash. According to the announcement, movie goers will be able to purchase tickets and concessions online with these cryptocurrencies by the end of 2021.
As the largest movie theater chain in the world, crypto proponents believe that AMC's recent endeavors in the space could bring increased legitimacy and adoption to digital assets.
Fake Walmart-Litecoin partnership tricks media and temporarily rattles crypto prices
A false story claiming that Walmart had supposedly entered a "major partnership" with Litecoin spread throughout online communities over the last week. According to CNBC, an outlet which itself mistakenly covered the fraudulent story, Litecoin's price increased 20% following the announcement—before dropping back down after the story was refuted by Walmart officials.
It all began with a since-deleted press release published through GlobalNewswire. According to an archive of the fraudulent release, which appeared to be posted by "Walmart Inc.", the company was supposedly introducing a "Pay with Litecoin" feature by October 1 of this year.

The news story spread far beyond the crypto sphere, being picked up by Reuters, CNBC, and several other notable mainstream outlets before being disputed by Walmart. The company says it is now investigating how the fake release was published in the first place.
This news item is one of several in recent weeks that emphasizes the need to express caution and compare sources in the face of crypto-centered news items that are geared towards generating buzz. For instance, we previously covered the fact that many outlets—despite having little in the way of evidence—were reporting that Amazon announced it would accept crypto. Unsurprisingly, that story turned out to be fake as well.
Ukraine passes law formally recognizing and regulating crypto
A law establishing a framework for regulating the crypto landscape and offering protections against fraud to crypto owners and exchanges recently passed in Ukraine. The decision reportedly came down to a near-unanimous vote.
According to local media, this law is the first piece of Ukrainian legislation to formally define virtual currencies like Bitcoin as "intangible assets expressed in a form of electronic data". In addition, it defines crucial terminology surrounding cryptocurrency trading, such as wallets and private keys. Previously, Ukraine had not established legal guidelines on the use of cryptocurrencies in the country, leaving traders in an unregulated grey area.
It is important to note that this law, which has been in the works since last year, is fundamentally different to the Bitcoin Law passed in El Salvador. Unlike El Salvador's law, Ukraine's legislation does not recognize Bitcoin as legal tender or permit its use in activities that currently require the country's national currency. Rather, it merely gives a greenlight to owning, exchanging, and trading cryptocurrencies through exchanges that are registered in the Ukraine. This, Ukraine's Minister of Digital Transformation claims, places Ukraine in the company of Germany, Luxembourg, and Singapore.
Study: Bitcoin mining's e-waste could undermine "greener" crypto initiatives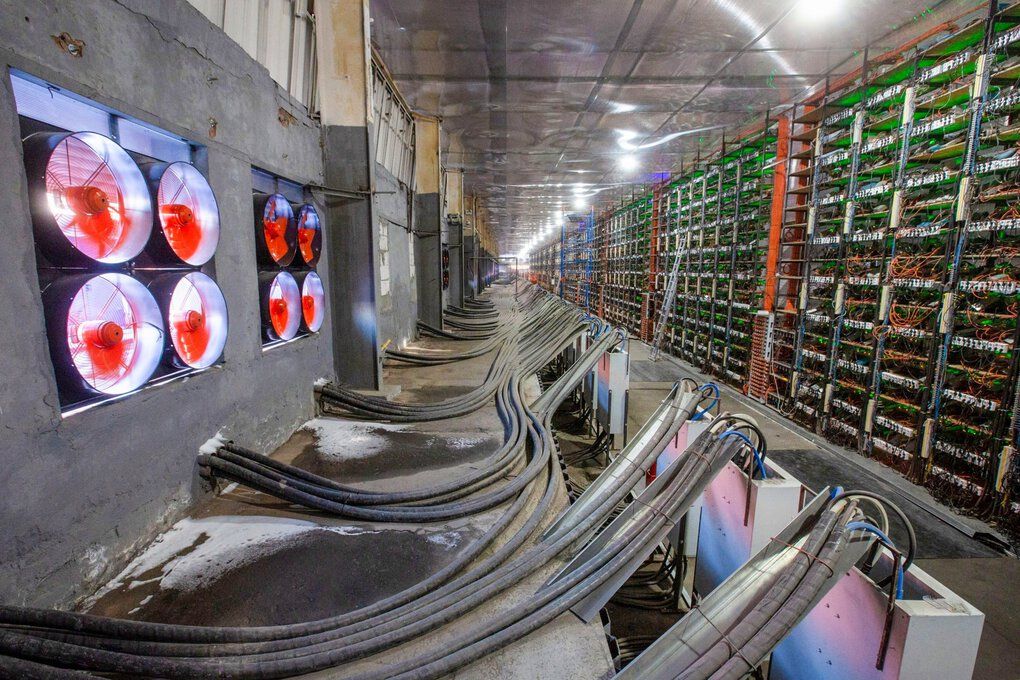 In its current state, one of the largest issues that the cryptocurrency industry faces is the fact that leading digital currencies consume a substantial amount of energy. The topic of Bitcoin's power usage, for instance, continues to hurt the asset's reputation and remains a significant impediment to adoption.
While an increased reliance on clean energy is often touted as a solution to this issue, a new study claims that Bitcoin's environmental consequences also take shape in the form of discarded electronic devices—an issue that is not often discussed.
"E-waste represents a growing threat to our environment," writes the study's authors. "From toxic chemicals and heavy metals leaching into soils, to air and water pollution caused by improper recycling."
According to the authors, Bitcoin's annual e-waste generation—as of the study's research period in May 2021—accounts for up to 30.7 metric kilotons per year. This places Bitcoin's annual e-waste at a similar level to that produced in the form of small IT equipment, such as phones and laptops, in a country like the Netherlands.
The issue lies in the fact that cryptocurrency miners constantly need to purchase state-of-the-art hardware in order to stay competitive. As a consequence, the study estimates that the average lifespan of a chip used to mine bitcoin is just 1.3 years.
Importantly, this issue is not unique to Bitcoin. As Quartz points out, e-waste is the world's fastest growing waste stream, as less than 20% of discarded electronics are recycled.
When it comes to combating this issue, the broader cryptocurrency industry may already be making important strides. Leading cryptocurrencies like Ethereum are switching to an alternative model known as Proof of Stake, which places less emphasis on physical computational resources than the Proof of Work model employed by Bitcoin.
In addition, emerging scaling solutions such as the Lightning Network enable a portion of transactions to be handled outside of the blockchain. Since the study estimates that the average transaction handled directly on the Bitcoin blockchain accounts for 272 grams of e-waste, these types of off-chain scaling solutions could play a key role moving forward.
---
That's all for this installment, but you can join our newsletter mailing list to have major crypto news from around the world sent directly to your email once every fortnight. Find the free signup at the bottom of Coinmap's home page.