Crypto World News Roundup - July 26, 2021
Keeping up with all of the world's crypto news can be a daunting task. That's why, in the second edition of our fortnightly roundup series, we're bringing you the week's crypto facts, figures, and headlines in one easily digestible article.
This week, we have news out of South Korea, Singapore, the United States, and Australia. We're also covering the recent Amazon speculation, and have you covered if you've ever been curious about what it looks like when a thousand mining devices get flattened by a steamroller.
Despite little evidence, rumors that Amazon will accept crypto by the year's end spread like wildfire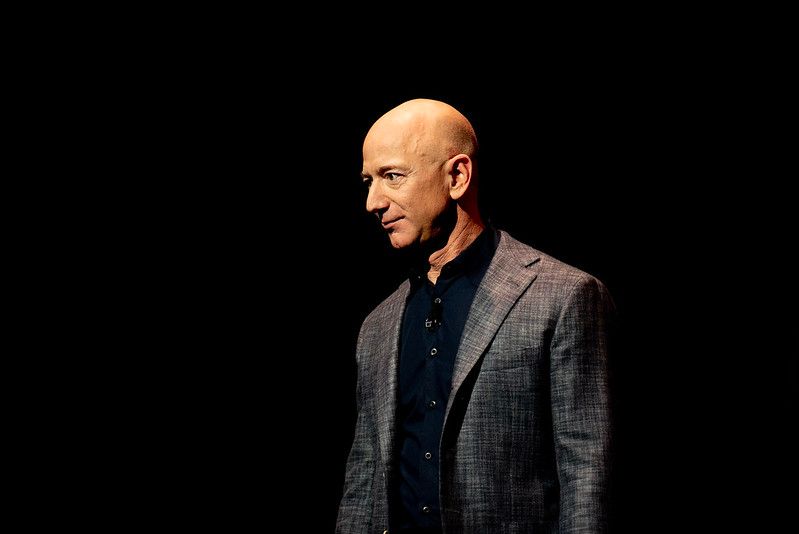 Throughout the week, rumors circulated that one of the world's largest companies, Amazon, may be making a play in the crypto market. The latest round of rumors began when the company published a job listing seeking a cryptocurrency and blockchain technology lead. However, news of these hires actually dates back to at least February of this year.
In the last 24 hours, City A.M., a London-based business newspaper, claimed that an insider told the outlet that Amazon will accept Bitcoin in 2021. According to their report, the company will also move to accept up to eight other top cryptocurrencies, initially beginning with Ethereum, Cardano, and Bitcoin Cash.
Many are understandably skeptical of this unnamed source, which claimed that the company's long-term plan may involve the establishment of Amazon's own native token. As of press time, there is little in the way of any confirmation of these rumors outside of City A.M.'s reporting, though many outlets have nonetheless published the same story.
Regardless, the global crypto market has been reacting strongly to the news, with outlets such as CoinDesk even citing this speculation as a contributing factor to Bitcoin experiencing its largest daily gain in six weeks.
South Korean regulators to exchanges: register or face consequences
Local South Korean media reported that the country's regulators are mandating that cryptocurrency exchanges register within the next two months.
According to the report, crypto exchanges that use the South Korean won have to register with the country's authorities as part of recently enacted regulation that aims to crack down on potential money laundering. Foreign exchanges are also required to obtain a certificate on information security—though notably none have done so thus far.
Exchanges both domestic and abroad that serve South Korean citizens will have until September 25th of this year to register with the country's Korea Financial Intelligence Unit (KFIU). If they fail to do so, business leaders will purportedly face financial penalties and even potential prison sentences.
This marks a notably tighter deadline than some other countries that have attempted to bring crypto businesses under closer regulatory scrutiny. Malta, for instance, offered a much longer grace period for foreign-based exchanges wanting to operate in the territory.
Malaysia steamrolls $1.26 million worth of Bitcoin mining devices
The cryptocurrency industry has long been marked by fears that regulators would attempt to steamroll the movement and crush the optimism of participants. In perhaps the most literal—and comical—manifestation of this fear to date, Malaysian police rounded up 1,069 bitcoin mining devices and flattened them with a steamroller.
A recently uploaded video with over 800,000 views on YouTube shows the country's police driving over crypto mining hardware, following a court order that determined that the devices should be destroyed rather than sold. In a statement made to CNBC, authorities said that the seizure of these devices was prompted by crypto miners allegedly siphoning $2 million worth of electricity.
The mining devices were confiscated in six raids conducted throughout the first half of the year, before being placed in front of a steam roller in the parking lot of a police headquarters.
13% of Americans invested in crypto in the past twelve months; Bitcoin ownership tripled between 2018 and 2021
Over the last few days, two major surveys provided insight into the United States' crypto sentiment and trading behaviors over both the last twelve months and since 2018.
The first of these findings arrived in the form of research conducted by NORC, a research group at the University of Chicago. Polling a nationally representative sample of 1,004 Americans, it found that 13% have invested in digital currencies since this time last year.
The survey found that the average crypto investor is 38 years old, which is considerably younger than the average stock investor who is 47.
Meanwhile, a new Gallup survey found that Bitcoin ownership in the United States has tripled between 2018 and 2021. Its findings indicate that younger male investors represent the largest single demographic of U.S. crypto traders. The survey also found that, in the same period of time, the percentage of Americans who view Bitcoin as being a "very risky" investment dropped from 75% to 60%.
"Anonymous" wallets safe in the EU after all (for now)
Widely circulated reports last week indicated that the European Union would be moving to prohibit so-called "anonymous" crypto wallets, or wallets that do not correlate their keys with identifying information through an intermediary host. This report, however, seems to be inaccurate.
It is hard to fault any outlet for reporting inaccurate information on crypto wallets, considering the fact that the European Commission's press corner itself published a release claiming that:
"Anonymous crypto asset wallets will be prohibited, fully applying EU AML/CFT rules to the crypto sector."
However, according to CoinDesk, press communications around this issue were built on an internal misunderstanding. The EU will supposedly tighten the rules on financial service providers such as exchanges; these rules will actually not currently have any bearing on someone's ability to run their own crypto wallet.
Australian fintech company Zip Co is looking to provide crypto services
Major Australian fintech provider Zip Co has announced that it is looking to expand into offering crypto services within the next year. The company currently operates some of the largest "pay later" services in Australia, including Zip Pay and Zip Money.
Zip Co co-founder Peter Gray recently told Reuters that users of its services were widely requesting the ability to trade crypto using a native digital wallet. Now, the company is looking to launch these in-demand crypto services as a way of staying competitive in the United States and Australia.
Survey finds that 43% of Singapore citizens own digital assets
Today, the Australian cryptocurrency exchange Independent Reserve published a survey exploring crypto sentiment in Singapore. Of the 1,000+ Singaporeans who responded, 43% purportedly indicated that they own crypto.
Among other highlights, 93% said that they have heard of at least one cryptocurrency—with Bitcoin being the most popular. Notably, the survey found that the key driver of crypto confidence in Singapore is a clear framework of regulations and tax rules in the country.
---
That's all for this installment, but you can join our free newsletter mailing list to have major crypto news from around the world sent directly to your email once every fortnight. Find the free signup at the bottom of Coinmap's home page.