Crypto in China: The Inescapable Crackdown Capital
Few headlines are as frequently reported in the crypto world as some variation of "China cracks down on crypto". China stands as one of the countries most interwoven in the crypto movement, but is simultaneously one of its strongest detractors. While there is no real way to quantify the impact of news on the crypto market, "China" and "crypto" often appear together in headlines during periods of market volatility.
This unstable yet unavoidable relationship, in sitcom terms, is rivaled only by Ross and Rachel of Friends. Despite being comically dysfunctional, the relationship continuously captures the public's attention in a way that nothing else can—largely due to the spectacle and feeling of inevitability that surrounds it. But what is the current state of crypto in China, and why do the country's regulators keep putting its potential to be a major crypto player "on a break"?
Chinese officials love blockchain technology, but aren't crazy about Bitcoin
The Chinese economy is currently the world's second largest by GDP. Due to China's rapid economic growth, it is projected to eventually surpass the United States. In 2020, the country's digital economy accounted for almost 40% of its gross domestic product, up from 2.4% the previous year. This placed its value at around $6 trillion. Taken on its own, this figure is still more than the entire 2020 GDP of Vietnam, Thailand, Singapore, Myanmar, Malaysia, Indonesia, South Korea, and Japan combined.

Blockchain technology currently plays a notable role in China's digital economy, which is attempting to place the country at the forefront of various technological movements. According to a report from local media in June 2021, the country explicitly plans to accelerate the development and adoption of blockchain technology in order to cement itself as the world leader in the space by 2025. In addition to being a thought leader in an emerging industry, this would give China a raft of advances in its attempt to challenge the ubiquitousness of the dollar in international trade by drawing on the ability of blockchain technology to facilitate cross-border payments
While the country is focused on outpacing other nations in developing innovative projects using the underlying technology behind cryptocurrencies like Bitcoin and Ethereum, China's intent is to leave these existing cryptocurrencies out of the equation. Instead, they want to create something that they control.
Over the last few years, China has been set on its mission to launch a central bank digital currency (CBDC) tentatively known as the Digital Yuan. CBDCs are a type of digital currency that has been increasingly explored over the last few years by countries that want to benefit from the cross-border capabilities of cryptocurrencies like Bitcoin without actually having to hand power over to users.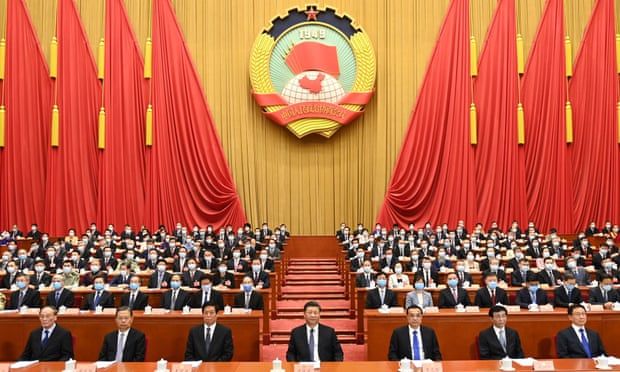 Proponents of decentralized cryptocurrencies like Bitcoin point out that government-controlled digital currencies like the one China intends to launch are not in line with the cryptocurrency movement's original attempts to promote decentralization and anti-institutionalism. After all, CBDCs give complete control to the very authorities that Bitcoin was designed to take power away from.
Herein lies the key dynamic that contextualizes China's most recent aggressive stance in a long line of aggressiveness towards cryptocurrencies. The country is highly motivated to use crypto's underlying blockchain technology while being against the very thing that the movement's loudest voices hold sacred: decentralization and user autonomy.
China's initial approach to crypto differed widely from their approach today
When Bitcoin was first outlined in a 2008 white paper by an anonymous figure or group known as "Satoshi Nakamoto", most financial regulators did not view regulating cryptocurrencies as a key priority. At the time, Bitcoin was not widely known or user-friendly. For the most part, only extremely tech-literate individuals were mining and transacting in crypto. Major exchanges had not yet been established, and even the act of using crypto to buy pizza was significant news at the time.

Investors were not yet large enough in number to rack up significant losses to scams or cryptocurrency exchange breaches, and financial institutions and investment platforms were not at any real risk of crypto disrupting the status quo.
As a result, China initially took a relaxed approach to crypto. This is not unlike the initial stance taken by Japan, a country we recently covered that is today seen as being a lot more crypto-friendly. Chinese regulators allowed crypto to grow in popularity during its early years, and the country found itself becoming the key destination for crypto mining.
Bitcoin "mining" is a process in which users loan their computer's resources to the Bitcoin network in exchange for a potential financial reward. Check out Invity's plain-English explanation that covers everything you need to know about crypto mining.
Note: Bitcoin "mining" is a process in which users loan their computer's resources to the Bitcoin network in exchange for a potential financial reward. Check out Invity's plain-English explanation that covers everything you need to know about crypto mining.
Mining farms, places where hundreds or even thousands of devices are used to mine Bitcoin, became increasingly popular in China. As it turns out, the country's cheap and abundant electricity made it a popular destination for companies that aimed to profit from powering crypto networks.
However, China's wait-and-see approach to crypto during this era saw its first sign of heartbreak when Ross heard Mark's voice coming from Rachel's apartment over the phone—I mean, when the country's financial authorities prohibited using Bitcoin to buy goods and services back in 2013. If this ruling sounds familiar, it may be because it is very similar to the stance that Turkish regulators took earlier this year.

Still, Chinese citizens were able to purchase and trade cryptocurrencies in the years that followed without too much hassle—though banks could no longer trade bitcoin. In addition, cryptocurrency mining did not seem to slow down following this prohibition. In fact, mining has been so widespread in China that it occasionally sparks fears that the decentralized nature of the movement could find itself at risk due to the fact that many network participants have been historically located in one country. Some estimates, as recently as 2020, placed 65% of Bitcoin's mining power as being sourced from China.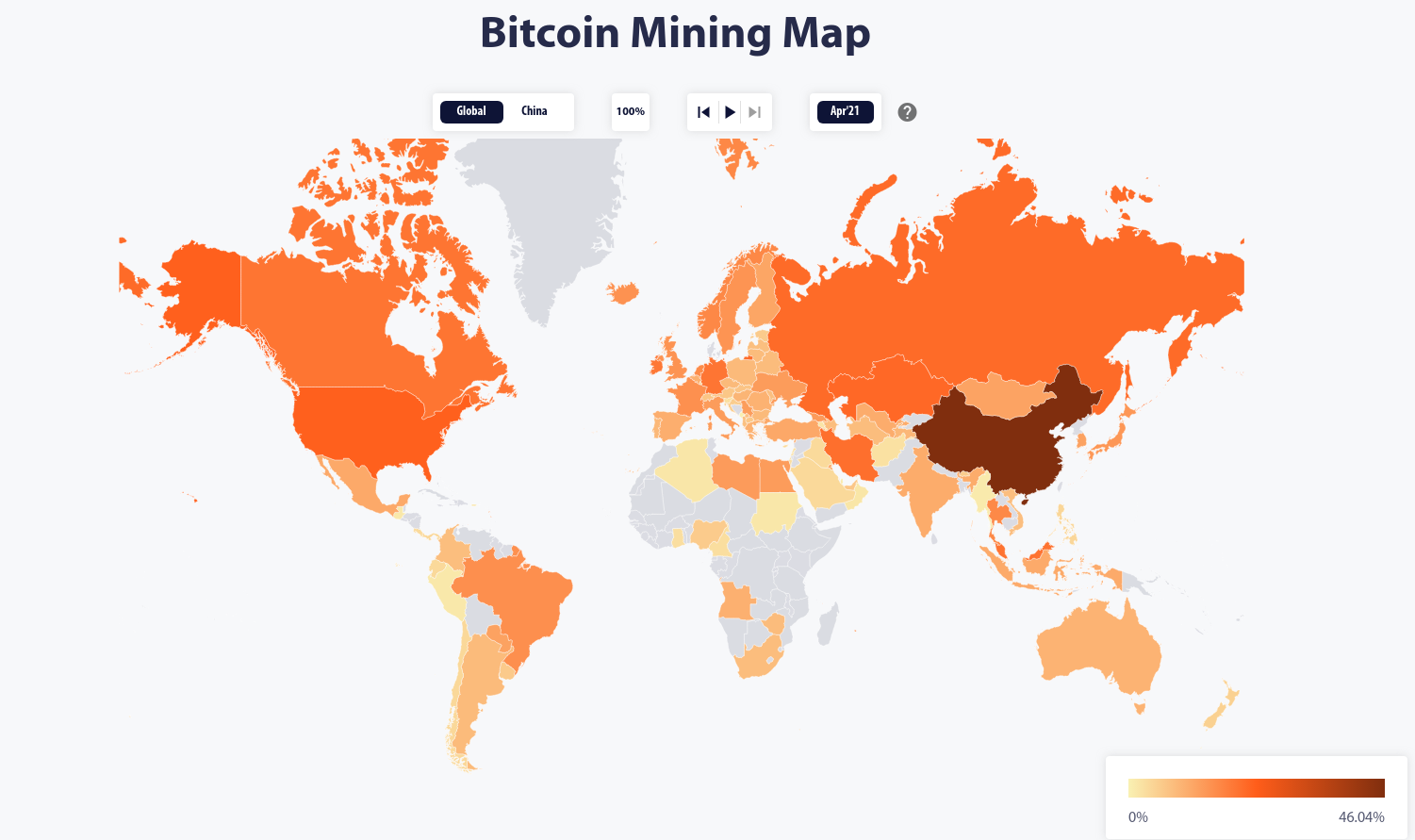 The previous crypto boom in China hit significant regulatory obstacles in 2017
By 2017, the cryptocurrency movement exploded in popularity and the world saw a truly astounding number of businesses try to cash in by offering ICOs, a variation of IPOs, to the public. Hosting an Initial Coin Offering is a way to crowdfund a project by selling a native digital currency as part of a pre-sale. Due to the widespread nature of ICOs, and the fact that investors were quick to buy in despite the fact that some companies failed to deliver a product at all, financial authorities around the world started viewing crypto regulation as a much more pressing issue.
China's solution at the time was definitive and swift. Coindesk reported a Chinese translation of statements made by Chinese officials in September. These statements dictated that, beginning on the day of the announcement, "all kinds of fundraising activities through token issuance should stop immediately." Effectively, this banned ICOs in China entirely.
Further cementing China's claustrophobic approach was another stipulation included in the decision. Alongside the announcement that ICOs could not continue operating, Chinese exchanges were also prohibited from allowing their users to trade fiat currencies such as the yuan for cryptocurrencies. Those who broke these rules were threatened with having their website and mobile apps shut down and their business license revoked.
The country's authorities went on to take action against crypto-to-crypto trading as well in 2018, essentially nullifying the ability for cryptocurrency exchanges to operate lawfully in mainland China.
For the cryptocurrency exchanges that had been operating in China up until then, the only real option was to flee. "Cryptocurrency Exchanges Officially Dead In China", reported Forbes senior contributor Kenneth Rapoza at the time. Sure enough, the country's major exchanges like Binance, Huobi, and BTCC relocated elsewhere in Asia as a result of the government's stance.
2021: Chinese regulators crack down on trading and mining
In May 2021, China again cracked down on the country's already cracked-down-on cryptocurrency industry. Reuters reported that authorities are barring Chinese banks and other financial institutions from providing any service related to crypto.
Later that same month, a CNBC report indicated that comments from leading officials led to the country potentially leaving more than half of the world's crypto miners with no choice but to attempt to set up shop elsewhere. This marks the first time that cryptocurrency mining has been explicitly targeted by the government's actions on a major scale.
Since then, China's war on crypto mining seems to be in full swing. In June, some notable crypto mining hubs in the province of Xinjiang were ordered to shut down. As were all crypto miners in the province of Qinghai. As Chinese local media reported in July, several local governments across the country are currently taking action against cryptocurrency mining firms.
Major outlets such as CNBC noted that China's actions against crypto have, in the past, softened somewhat in the months that followed an initial crackdown. However, many pundits seem determined that this time may represent a severance that would be hard to recover from. As Bloomberg recently reported, the country's mining farms are trying to find ways to either pivot into alternative money making avenues or relocate out of mainland China entirely—a process which would be difficult to reverse.
Potential justifications for China's most recent actions against crypto and cryptocurrency mining differ across various sources. Some cite mining as being an easy target of China's attempt to reach carbon neutrality due to the process' extreme energy consumption, while others are quick to point out that China's own digital currency, the Digital Yuan, is on the near horizon. Other potential justifications include the fact that this may merely be Chinese officials placing the final nail in a coffin that it has long sought to bury crypto in. Of course, the real reason could lie somewhere in the middle of these motivations.
Regardless, with the launch of its own central bank digital currency, China currently has little reason to reverse its recent decisions. After all, it may finally be on the cusp of its desired outcome: getting to reap the benefits of blockchain technology for cross-border payments without the decentralization and autonomy that comes with cryptocurrencies like Bitcoin getting in the way.
Even as China seemingly cements itself firmly in the "won't they" phase of its relationship with crypto adoption, the country's ability to grab the attention of the global public is unmatched—like all too many of our favorite TV couples. For now, however, it is hard to imagine China and crypto getting back together any time soon.
---
If you want to get started buying crypto with dollars, euros, or other major currencies, check out our sister site Invity.io, where you can buy, exchange, and sell crypto easily and instantly.