El Salvador: A Deep Dive into the First Bitcoin Country
The smallest country in Central America has recently had a giant impact on the discourse surrounding cryptocurrencies. Thanks to a bluntly-titled "Bitcoin Law" conceived on June 6 and approved just days later, El Salvador is becoming the first country in the world to force merchants to accept bitcoin wherever technologically possible. The decision aims to position the country as an ally to crypto projects and proponents, and is touted as a significant step towards the legitimacy of cryptocurrencies. On the other hand, critics argue that crypto in El Salvador is far from being on a smooth path to adoption.
El Salvador's abandoned currency, remittances, and unbanked population
In order to consider the significance of Bitcoin becoming legal tender in El Salvador, it is important to point out that the country has long abandoned its own national currency. Back in 2001, El Salvador opted to leave behind the Salvadoran colón as part of a currency substitution process known as "dollarization". The US dollar became the country's official legal tender, making it the sole currency used to satisfy government debts and meet financial obligations in El Salvador.
According to the Los Angeles Times, lawmakers claimed that the decision to embrace the US dollar in place of El Salvador's own currency would lower inflation, reduce interest rates, safeguard financial institutions, and usher in an age of economic growth.
Ten years after the decision to abandon the Salvadoran colón, however, a non-profit grassroots organization known as Voices on the Border found that the country's economy had not reacted to dollarization in the ways that the government had promised. This was echoed by findings that El Salvador averaged an annual GDP growth of only 2.3% since the year 2000.
A key issue with dollarization, critics argue, is that it strips a country's ability to adjust its monetary policy in order to meet the needs of its people. Critics also point out that El Salvador had not suffered from the same drastic rate of inflation as some of its neighboring countries. As a result, they claim that the country's move away from its national currency was unnecessarily drastic.
Today, El Salvador's economic situation is further complicated by its reliance on remittances. The World Bank estimated that personal remittances accounted for 20.93% of the country's GDP in 2019, making it one of the largest driving factors behind El Salvador's economy.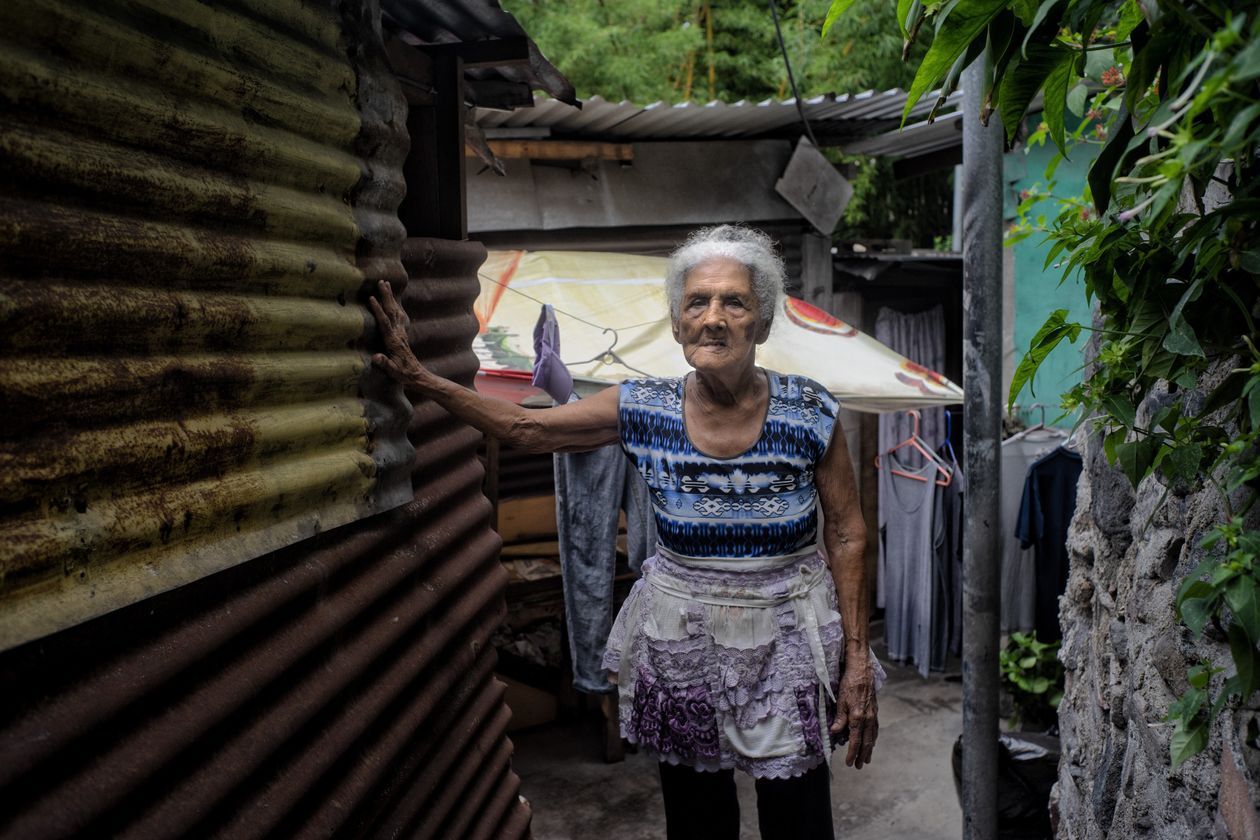 In fact, according to the Wall Street Journal, El Salvador relies on remittances more than any country in the world other than Haiti. The outlet states that one in four Salvadorans live abroad and send money back to their families. Reportedly, remittances surpassed $5.6 billion in 2020. In comparison, El Salvador received $724 million in foreign investment that same year and made $4.8 billion from exporting goods.

Everyday Salvadorans face challenges accepting these remittances, as the country has one of the most unbanked populations in the world. A reported 70% of El Salvador residents have neither credit cards nor bank accounts for reasons ranging from little access to physical bank branches to difficulties meeting identification or minimum balance requirements. Instead, most transactions are conducted using cash.
El Salvador's previous Bitcoin experiment
As a country without its own currency, and where citizens are largely unbanked yet heavily reliant on remittances, there could be merited use cases for Bitcoin. After all, easing the remittance process for the unbanked or underbanked is often cited as one of the digital currency's key real-world applications. Proponents claim that Bitcoin and other cryptocurrencies provide an avenue for sending payments to people who do not have access to financial services or the ability to create a bank account.

Further, while other means of sending payments typically estimate the fee based on a percentage of the transaction's value, Bitcoin transactions are priced the same regardless of the amount of money being sent. For large cross-border payments, Bitcoin often proves to be a more cost-effective way of carrying out the transaction.
As a country in need of intuitive economic solutions, there have been experiments with using crypto in El Salvador prior to the Bitcoin Law. Notably, merchants in a town called El Zonte began integrating Bitcoin into their economy back in 2019. According to Forbes, this was the result of a donor who contributed a substantial donation to the small beach town in the form of bitcoin. The donor's stipulation was that these coins could not be cashed out. Instead, they were used to create a Bitcoin economy.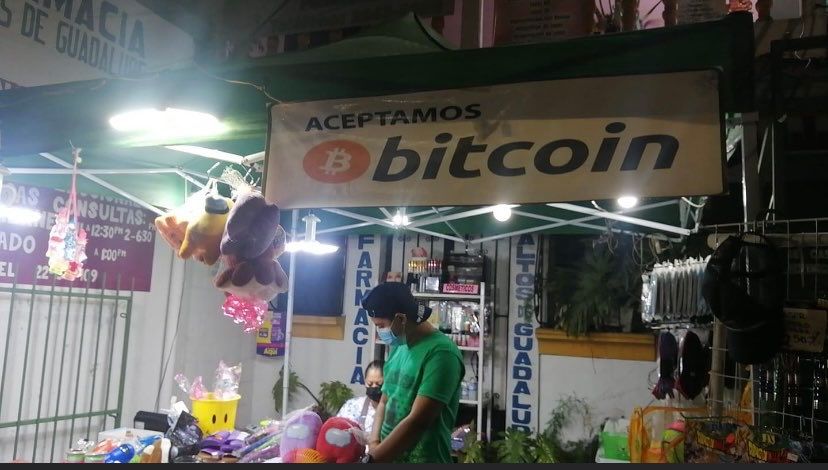 This chain of events birthed a project known as Bitcoin Beach. According to its website, the project gives local communities the knowledge and tools they need to accept and spend bitcoin. To counter transaction fees that would make spending the digital currency prohibitively expensive for everyday transactions, merchants in El Zonte were supported in adopting the Lightning Network—a second-layer scaling solution that aims to lower fees and speed up transactions. The initiative also spread to Punta Mango, a beach town situated nearby.

El Salvador's president, Nayib Bukele, cited Bitcoin Beach as inspiration for his proposal to adopt Bitcoin on a wider scale. Earlier this month, he announced his intent for merchants throughout the country to accept payments made with bitcoin.
Becoming the first country in the world to make Bitcoin legal tender
On June 9, 2021, a strong majority of lawmakers in El Salvador voted in favor of President Nayib Bukele's proposal. It is slated to come into effect 90 days later, making Bitcoin the country's second legal tender. A draft of the bill states that the use of bitcoin in the country will be "unlimited in any transaction, and to any title that public or private natural or legal persons require carrying out."
The Bitcoin Law stipulates that exchanges conducted with bitcoin will not be subject to capital gains tax, prices can be expressed in BTC, and that the digital asset can be used to pay tax contributions. Perhaps most notably, it mandates that every economic agent in El Salvador must accept bitcoin as payment in exchange for goods and services.
"If you go to a McDonald's or whatever, they cannot say we're not going to take your bitcoin, they have to take it by law because it's a legal tender," Bukele explained, in a Twitter Space hosted by crypto personality Nic Carter.
Critiques of El Salvador's Bitcoin Law are plentiful
El Salvador's Bitcoin Law is the largest initiative in the world to force merchants to accept bitcoin. As a result, logistical difficulties at this scale are to be expected. Yet beyond the initial hurdles that may arise, critics have also outlined significant concerns and called into question President Bukele's motivations.
On the world stage, the law has garnered El Salvador a lot of international attention. However, it reportedly complicates ongoing talks with the International Monetary Fund (IMF). While the country hopes to secure $1.68 billion worth of financing, IMF Director of the Communications Department, Gerry Rice, recently told reporters that the decision to pass this law "raises a number of macroeconomic, financial, and legal issues that require very careful analysis." In addition, Reuters reported that the World Bank declined requests to assist El Salvador in its bitcoin plans, citing environmental and transparency concerns.
On a national level, it is unclear who will profit most from Bitcoin's implementation in the country. When El Salvador first adopted the US dollar in place of its own currency back in 2001, critics stated that the decision primarily benefited those already in positions of power and wealth. Two decades later, it is once again worth questioning whether a significant economic decision made by the Salvadoran government would actually provide benefits to the people of El Salvador.

The Guardian points out that many people in the country do not have access to, or familiarity with, the type of technology that would allow them to accept or spend bitcoin in the first place. While the country's internet usage has increased in recent years, the most recent available World Bank data indicates that—as of 2017—less than 34% of the country's population uses the internet.
The outlet also provided a quote from David Morales of the Cristosal human rights group, who reportedly called the decision "political marketing" and emphasized the fact that the law went from an idea to being passed within a matter of hours. At the same time, Morales says, the country is refusing to address its complex water crisis or reform the country's extreme ban on ending pregnancies.
"The decision is rather incomprehensible," added Father José María Tojeira, a director of the Human Rights Institute at the University of Central America quoted by The Guardian. "It seems more about making a show—which is a characteristic of this government: lots of propaganda, but few structural changes to help the impoverished population."
Strong criticisms of this decision were also offered by Attack of the 50 Foot Blockchain author David Gerard.

"At the root of this is Bukele's own financial dilemma," he wrote in an op-ed published by Foreign Policy. "The president is popular, with an approval rating over 90 percent. He funds this popularity by increasing spending without increasing taxes. But El Salvador can't print US dollars itself to make up the deficit; so Bukele is casting about for other income streams."
Gerard points out that the move may be a way for the government to treat itself to the billions of dollars in remittances sent to Salvadoran citizens each year. In addition, he writes: "At the end of all this, the recipient would get a dubious alleged crypto dollar in their Strike app, rather than the genuine dollar notes they would normally withdraw." Without a drastic increase in the number of bitcoin ATMs operating in the country, Salvadorans may have little opportunity to convert payments back into USD.
All of these concerns, if they are to be addressed, are up against the tight turnaround time set by the country's lawmakers.
Proponents see El Salvador's Bitcoin Law as a blueprint for the future
Despite these criticisms, however, the news out of El Salvador has been interpreted by many proponents in the crypto space as a positive and significant step towards widespread Bitcoin adoption. In particular, popular Bitcoin advocates like Anthony Pompliano and Jameson Lopp expressed their opinions that the move is a significant evolution in the world's understanding of and relationship with Bitcoin.
Following Bukele's announcement, the topic trended on social media platforms like Twitter and rocked crypto-focused outlets. Coverage didn't stop there. The news was also widely covered in the mainstream press, including by major publications such as CNBC, CNN, Business Insider, the New York Times, and a plethora of other cable and online outlets.
Further, whether as part of a broader plan or in reaction to positive press, President Bukele claims he has instructed the country's state-owned geothermal electric company to offer facilities for Bitcoin mining. Powered using renewable energy from El Salador's volcanoes. This supposedly clean and affordable solution aims to counter criticisms of Bitcoin's energy consumption. In order to establish a regulatory framework that aims to mitigate increases in criminal activity as a potential consequence of the Bitcoin Law, El Salvador has also reportedly enlisted the help of the Central American Bank for Economic Integration (CABEI).
While it is too soon to measure the true impact of El Salavador's Bitcoin Law, the publicity that it has generated is seemingly inspiring other public officials to express their own support of cryptocurrencies like Bitcoin.
For instance, CoinDesk reported that Paraguay could court crypto businesses depending if a bill that will purportedly be introduced in July is successful. Panamanian Congressman Gabriel Silva followed suit as well, claiming that he will introduce a similar proposal at Panama's National Assembly.
Regardless of whether these attempts in Paraguay and Panama come to fruition, other countries are now in a position where they can assess the successes and failures of crypto in El Salvador in the coming months and years.
Ultimately, El Salvador's Bitcoin Law is an unprecedented solution to reliance on a foreign currency and remittances to prop up its economy. It will soon be apparent whether this move will merely benefit the rich and build publicity for Nayib Bukele's presidency, or if it will truly serve as the blueprint for adopting Bitcoin on national scales.
---
If you want to get started with crypto easily for remittances or investment, be sure to check out our sister site Invity.io, where you can buy, exchange, and sell crypto easily and instantly.